Drytac announces global availability of WipeErase Clear overlaminate film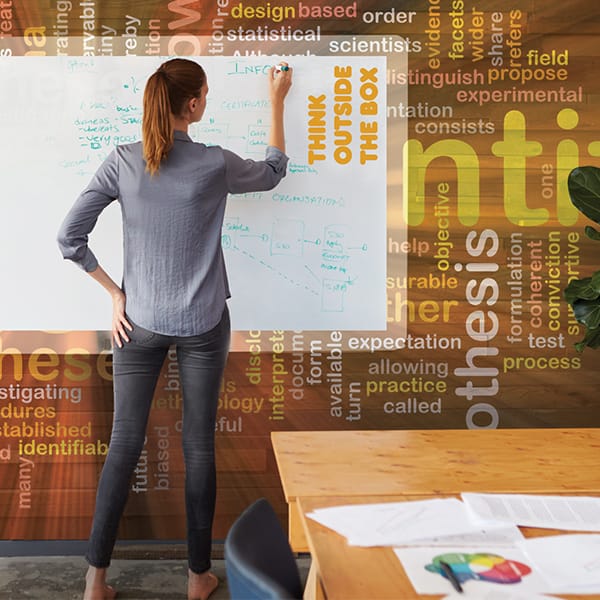 Bristol, UK; Tuesday 31st October 2017: Drytac, an international manufacturer of self-adhesive materials for the print, label and industrial markets, has announced the global availability of WipeErase Clear overlaminating film for the creation of bespoke dry-erase boards.
Drytac WipeErase Clear is a 3mil/75µ durable clear PET film with a gloss, hard coat finish and pressure-sensitive acrylic adhesive. Compatible with solvent, UV and latex printing technologies, WipeErase Clear enables print service providers to quickly and easily create custom-printed, removable, high quality, dry erase graphics that stick to virtually any smooth surface. Importantly, it can also be cleanly removed.
Applications include dry erase or planning boards, menu boards, signage, conference room walls, retail displays and much more.
WipeErase Clear also possesses excellent anti-graffiti qualities, as well as resistance to scratches, abrasions, water, solvents, stains and chemicals. This full chemical- and scratch-resistance prevents ghosting, and the premium dry erase laminate means even permanent marker can be quickly and easily removed with the use of rubbing alcohol.
Thanks to its wipe-clean laminate, WipeErase Clear is also ideal for the protection of printed graphics within environments such as children's bedrooms, education establishments, day-care centres and hospitals, as well as grocery stores, restaurants and pubs.
Shaun Holdom, Global Product Manager at Drytac, comments: "WipeErase Clear enables PSPs to turn any graphic into a dry erase board, and its applications are nearly endless. It offers a writing surface that is built to last and includes a 10-year warranty guaranteeing its clean-erase properties. Additionally, thanks to its anti-graffiti qualities, it can be used to protect graphics within high traffic areas."
Pricing and availability
For further information on Drytac and its leading range of films and adhesives, please visit www.drytac.com
-ends-
About Drytac
Drytac is an international manufacturer of adhesive-coated products, including graphic films, window films, double-sided tapes, self-adhesive print media, label stock, industrial adhesives, and heat-activated and pressure-sensitive laminates and mounting adhesives. Drytac can also create unique customised adhesive products to customer specifications.
For further information on Drytac and its leading range of films and adhesives, please visit www.drytac.com