Drytac adds aluminium Polar Street FX to outdoor floor graphics range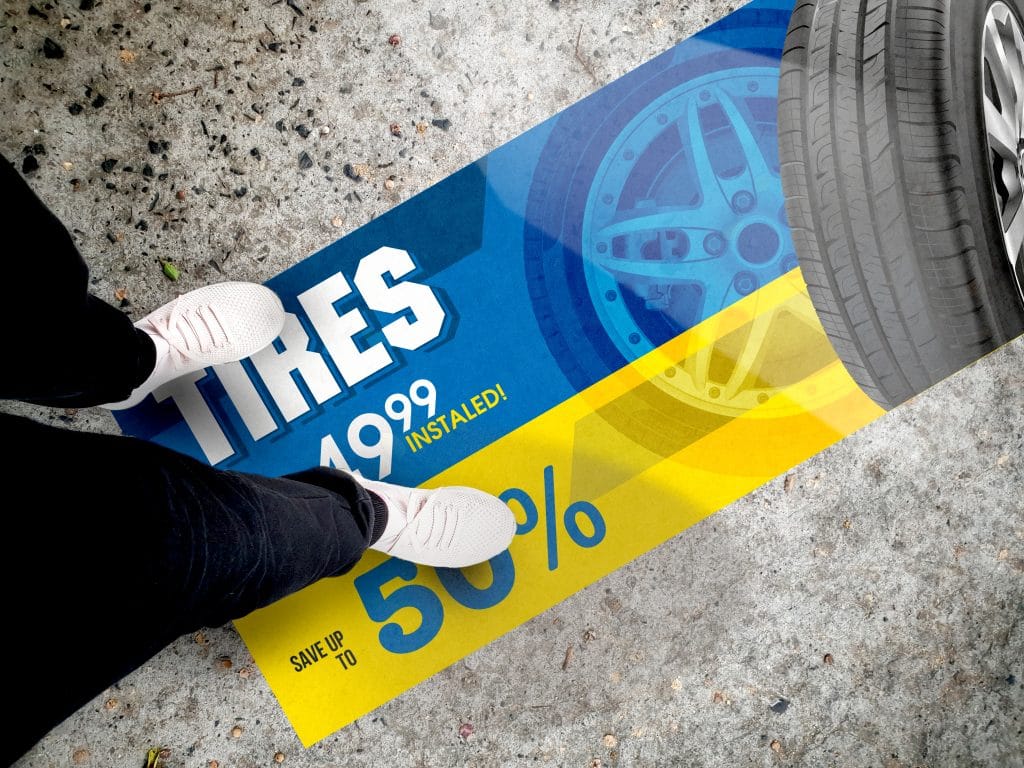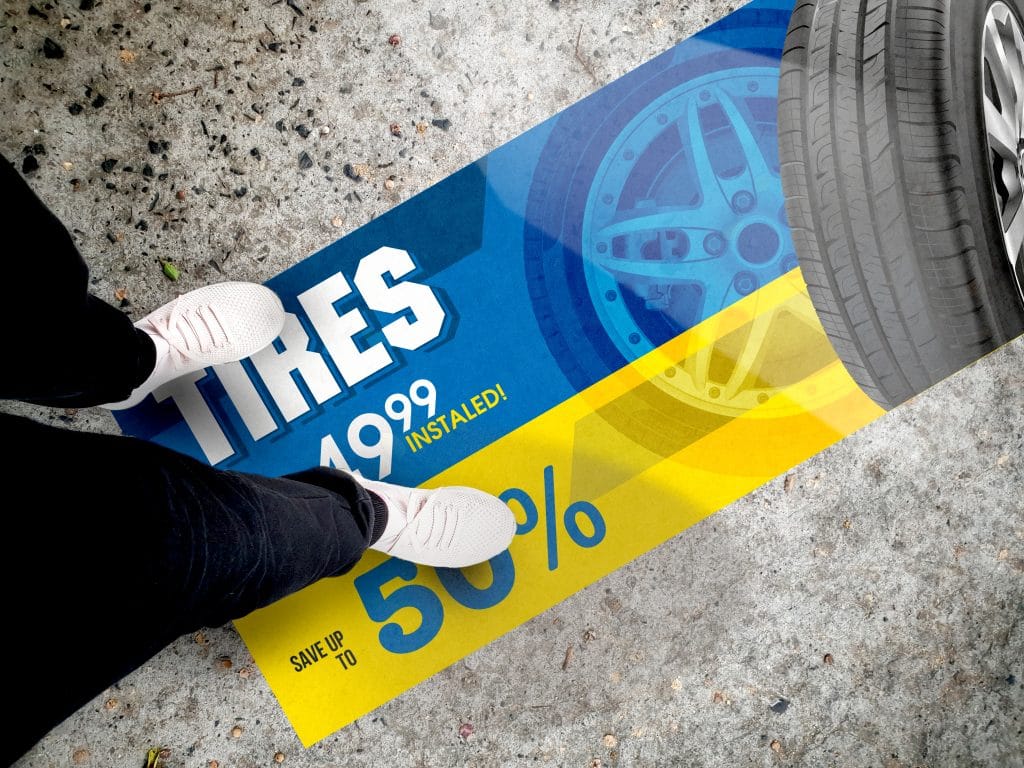 Drytac Polar Street FX is designed for safe, durable outdoor floor graphics applications without lamination. This aluminium product is also 100 percent recyclable.
Drytac has released Polar Street FX, a PVC-free aluminium print media designed for durable floor graphics in outdoor locations without lamination.
The latest addition to Drytac's already extensive portfolio is in response to significant market demand for floor graphics as a social distancing tool, while reflecting the need for products that are quick to produce, easy to apply and safe for their specific environments.
"There is a huge market for floor graphics, and we expect that to continue for some months," says Shaun Holdom, Global Product Manager, Drytac. "It's essential for any print businesses offering this application to provide graphics that are safe and durable, however urgent the timeframe."
Polar Street FX has been especially developed to adhere securely to rough ground surfaces including concrete, brick and asphalt, and any other low-energy surfaces, thanks to its uniquely developed adhesive. Its aluminium composition provides extra durability in high-traffic areas – for up to twelve months – without the need for lamination.
Polar Street FX has achieved several slip ratings and certifications, including DIN 51130:2010 where it achieved a R12 and has passed the ANSI A137.1/A326.3 slip test. This makes it ideal for public areas such as shopping streets.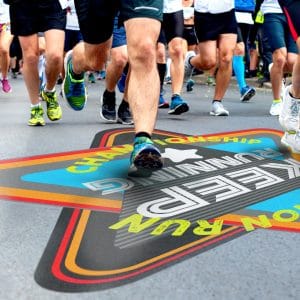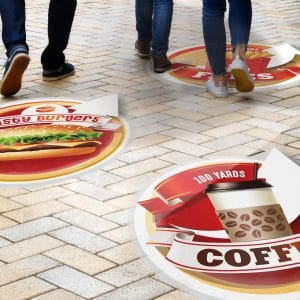 As a one-part solution, Polar Street FX can be installed straight from the print room, with no heat required for application and no overlaminate product necessary. Eco-friendly disposal is also simple: aluminium-based Polar Street FX is PVC-free, meaning it is 100 percent recyclable.
"Polar Street FX is the ideal product for floor graphics applications in high-traffic outdoor locations," comments Shaun Holdom. "It can be installed quickly and easily, is non-slip and can be recycled, ticking a range of boxes for public graphics projects."
Drytac Polar Street FX is a 250µ (10 mil) textured printable white matte aluminium film, coated on one side with a clear, high tack adhesive. It is available in widths of up to 1,200mm (48″) and is compatible with all common digital printing technologies including eco-solvent*, solvent*, latex and UV.
*See TDS for more details.