The much-anticipated Cartoon Network Hotel has recently opened, decorated with colorful floor-to-ceiling graphics printed on Drytac ReTac Smooth 150 media. Animation fans can now eat, sleep, play and swim surrounded by their favorite characters from Adventure Time, The Powerpuff Girls, Steven Universe, Johnny Bravo and more in the hotel in Lancaster, Pennsylvania, USA.
Local signage business Graphik Masters worked with Cartoon Network and amusement park brand Dutch Wonderland to produce colorful, accurate and durable graphics for walls and windows, both indoors and out. In total, the project spans 155 standard hotel rooms and four master suites, plus retail, dining and lobby areas.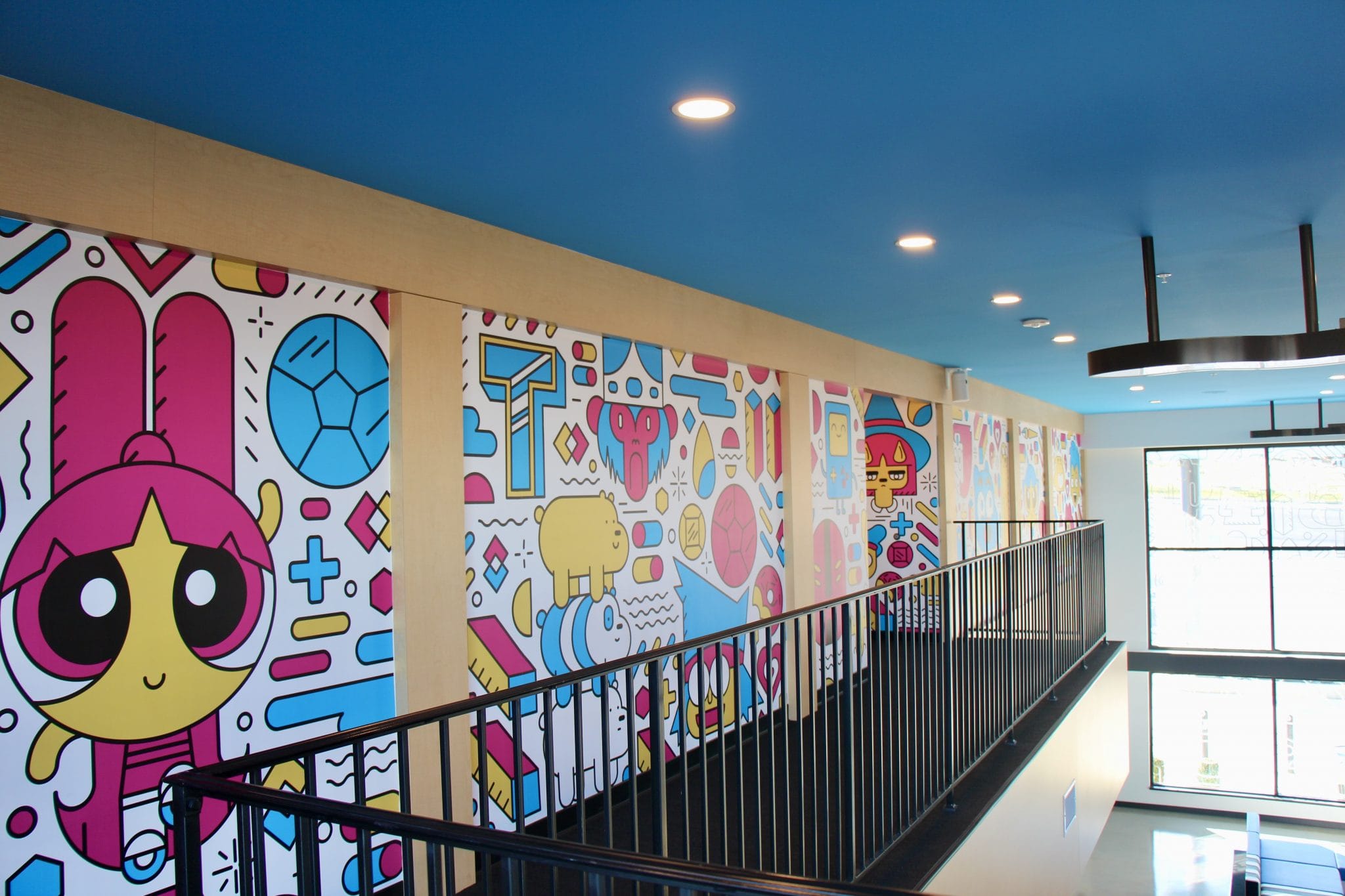 To create the graphics, Graphik Masters chose
Drytac ReTac Smooth 150
on the recommendation of Carew Alley, Owner of supplier
Digital Color Ink
. A 6 mil (150μ) white polymeric printable PVC film, ReTac Smooth 150 features Drytac's innovative ReTac ultra-removable adhesive technology that maintains its adhesive strength over time. This allows graphics to be repositioned and removed without damaging or leaving residue on the surface underneath.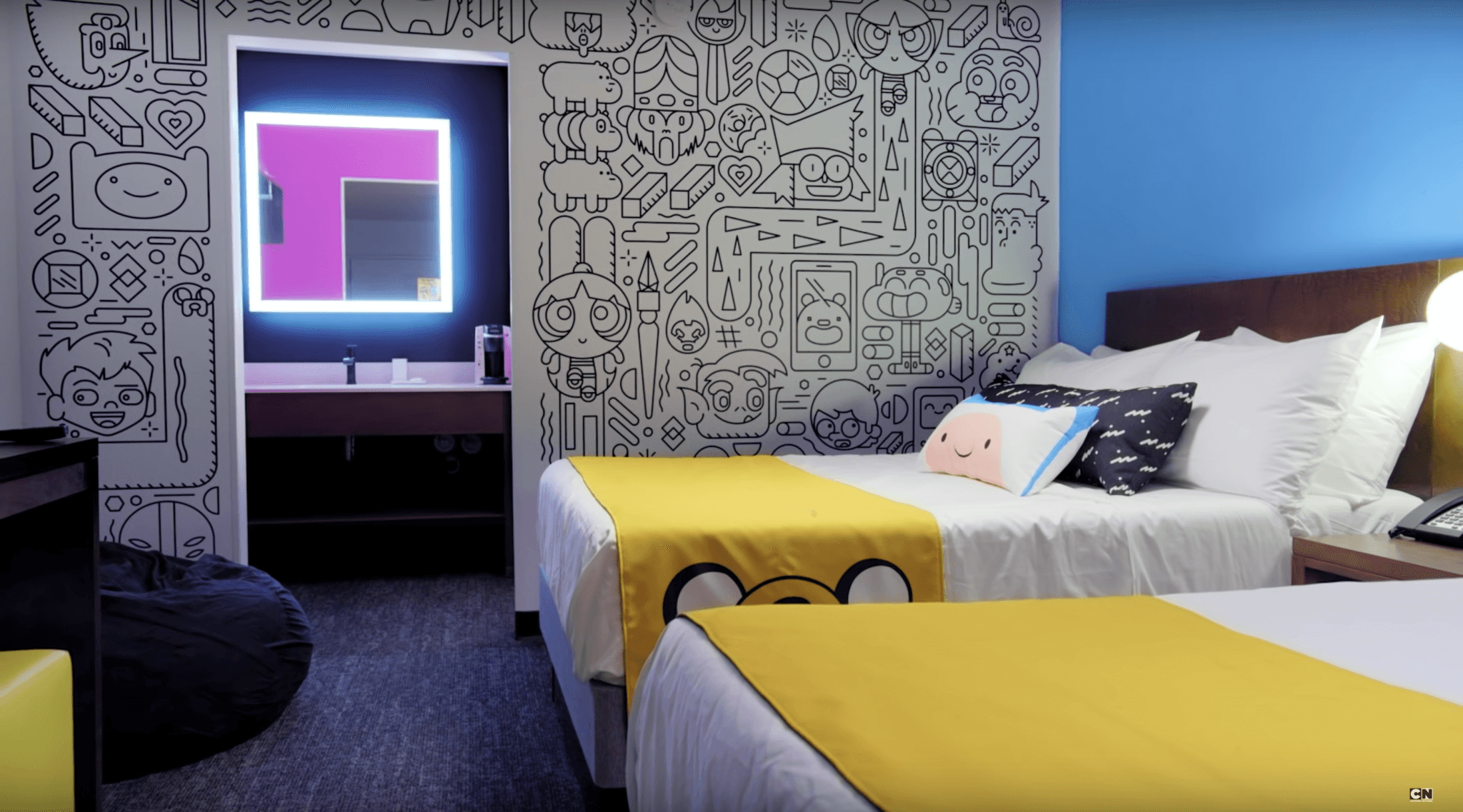 "From among the samples Digital Color Ink provided, both Graphik Masters and our clients Cartoon Network and Dutch Wonderland agreed that ReTac 150 Smooth would be best for ease of installation along with its smooth, matte appearance," says Craig Swartz, Co-Owner of family business Graphik Masters. "In addition, the media is phthalate-free and ultra-removable which we hold as commendable characteristics of the media.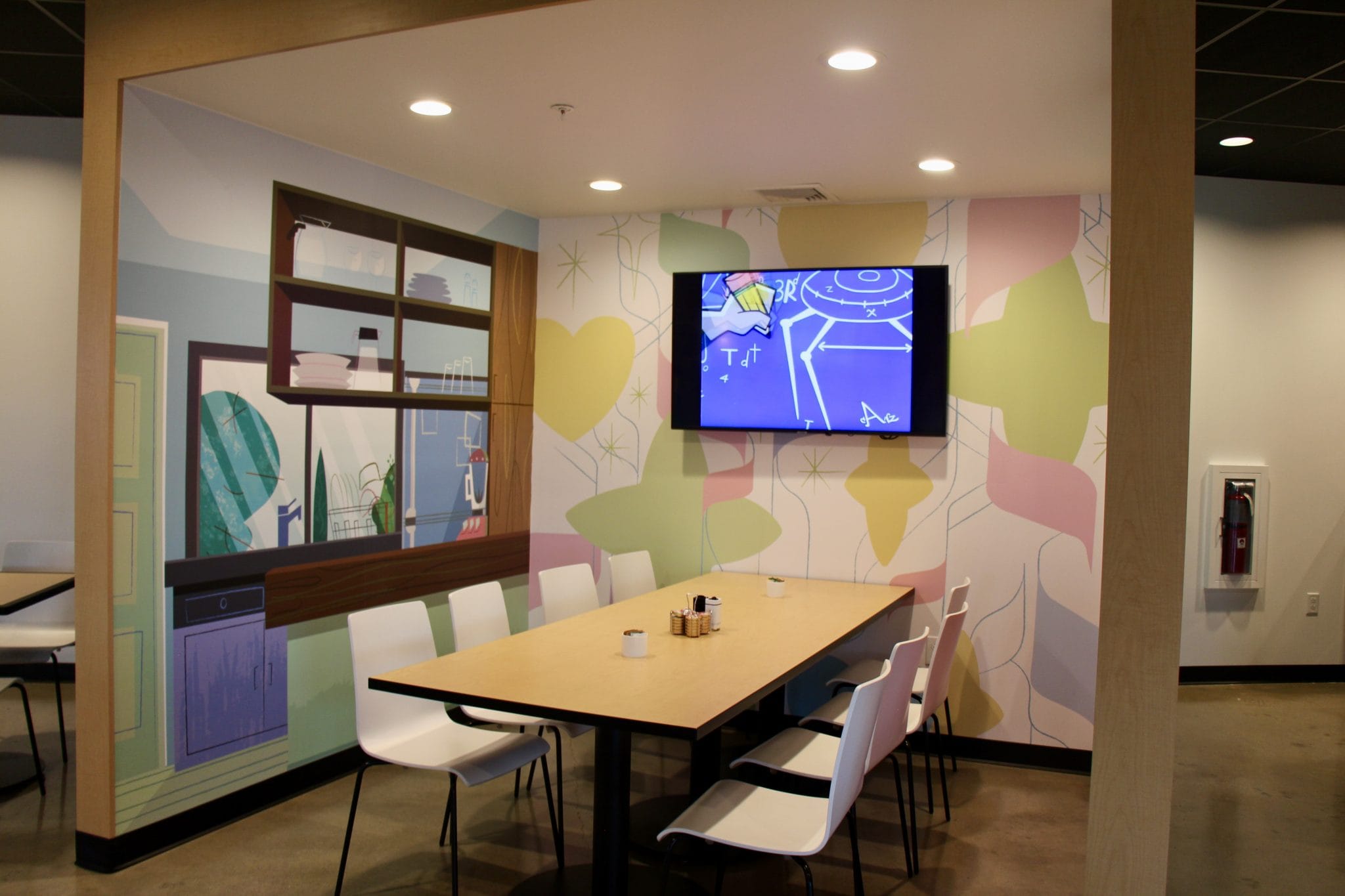 "The Drytac product prints very well and provides a high-quality presentation of graphics when installed." The graphics were fitted by Cassel, also based in Pennsylvania, following an on-site installation demonstration by a Drytac representative – which Craig Swartz describes as 'going the extra mile'.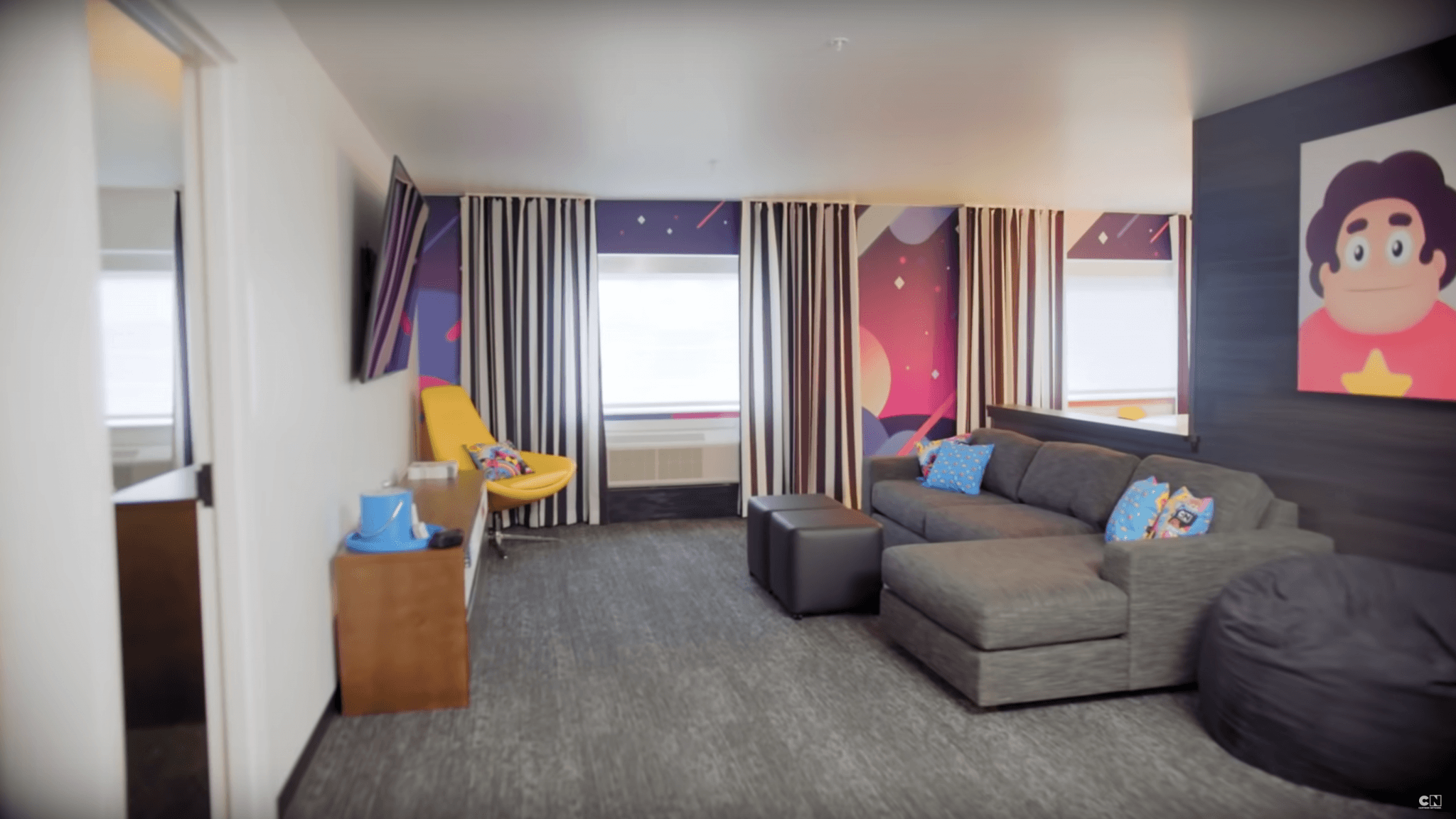 He continues: "The wall graphics, printed as panels, needed to be seamed. We are pleased with the low visibility of seams where the panels overlap. We have heard many positive comments from Cartoon Network and Dutch Wonderland regarding the high-quality presentation and feel of the ReTac graphics."
The Cartoon Network Hotel recently opened early January 2020 with attractions including the Bearista Café hosted by Ice Bear from
We Bare Bears
, a
Ben 10
Omnicade and an outdoor movie screen on the face of Finn from
Adventure Time
.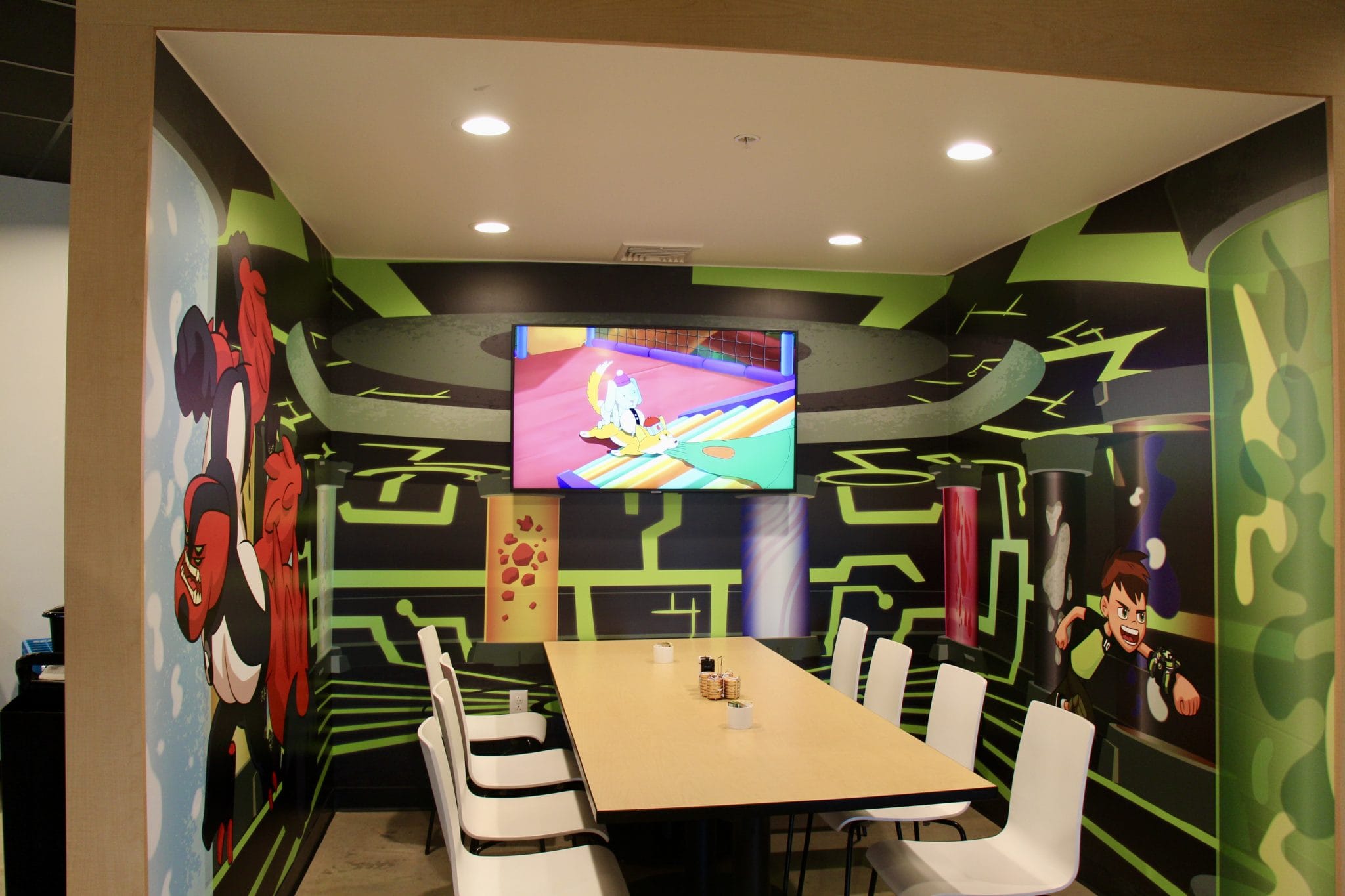 For further information on Digital Color Ink, the supplier of the Drytac media for this project,
please visit  www.digitalcolorink.com.
For further information on Graphik Masters, the local signage/print company,
please visit www.graphikmasters.com.
For further information on Cassel, the installation company of the wall graphics,
please visit www.casselteam.com.