Creative Silhouettes wraps ten stores in seven days with multi-surface Drytac Polar Grip
Creative print company Creative Silhouettes has completed an attention-grabbing project for Hobo, printing and installing graphics in ten new stores in just seven days. To ensure consistent results across a range of environments, Drytac Polar Grip was used across the whole campaign.
Established in Vaughan, ON seven years ago, Creative Silhouettes specialises in wall graphics and decals. Seventy per cent of its business is large self-adhesive vinyl for offices and retail stores, 80 per cent of which is also installed by the team. Apple, Ubisoft, TMX and Oxford Properties are among its big-name clients.
In April 2020, Creative Silhouettes completed a major project for Hobo Cannabis Company, which was opening ten new stores in the Greater Toronto Area as part of a 30-branch expansion across Canada. As each retail space was different, Creative Silhouettes needed a vinyl product that could meet every demand.
Giovani Pereira, Project Manager and Business Development at Creative Silhouettes, comments on the project: "Our deal with Hobo was to wrap ten entire stores regardless of the surface of the walls – and every one had different surfaces, such as brick, stucco, painted wood and rusted metal.
"ND Graphics are our primary supplier of vinyl and equipment so we went to our contact Dwayne Burton for advice. He recommended Drytac Polar Grip and we undertook several print and install tests on all rough surfaces, including floor, and they all worked well."
Creative Silhouettes printed the black-and-white wall graphics with photographic details on its HP Latex R1000.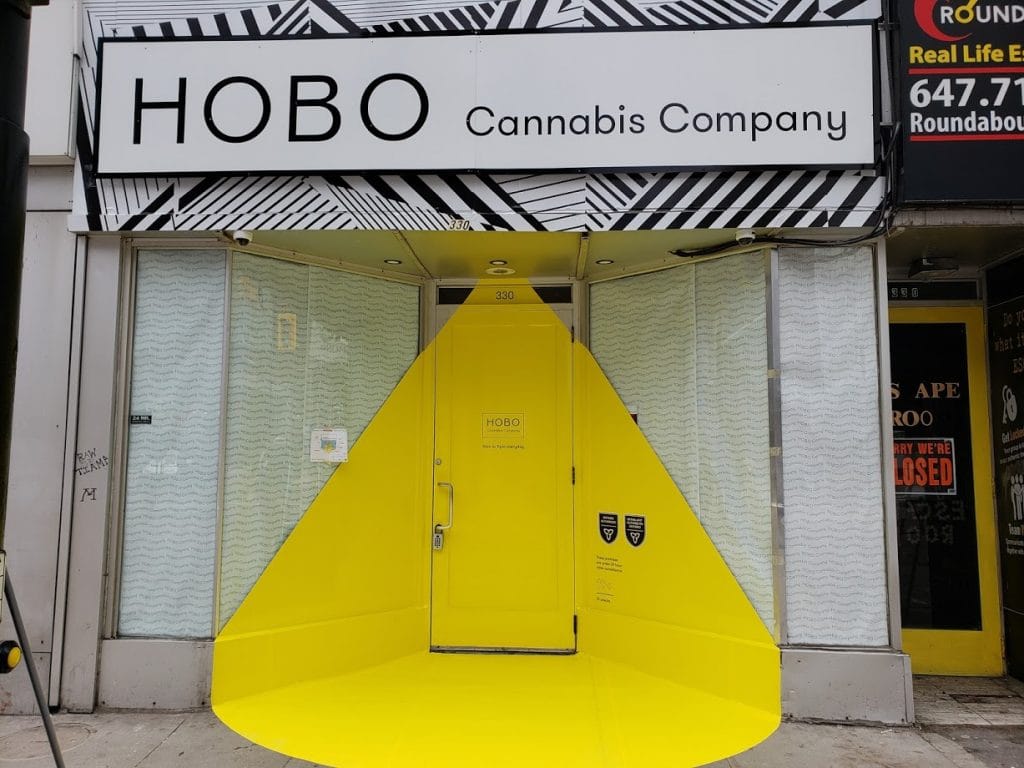 "Using Drytac Polar Grip we took care of all Hobo's stores across Toronto, printing and installing graphics in ten stores in seven days."
Drytac Polar Grip is an 80 micron (3.2mm) white polymeric self-adhesive PVC vinyl designed for interior and exterior wall graphics, offering durability of up to five years. Its high-bond adhesive is compatible with a wide range of surfaces including metal, plastic, wood, glass and brick and has been rated for fire safety to meet the requirements of public spaces. It performs brilliantly with latex, UV, solvent and eco-solvent printing technologies and is available in White Matte and Gloss finishes.