Drytac adhesive media solutions to be showcased across the floor at FESPA 2019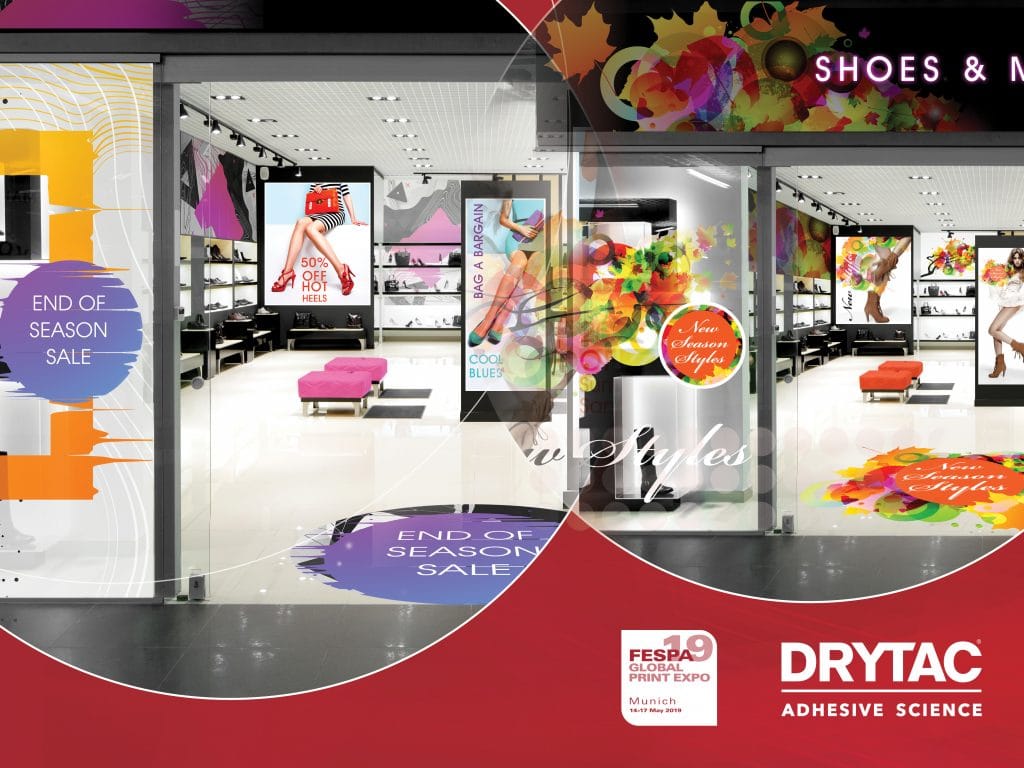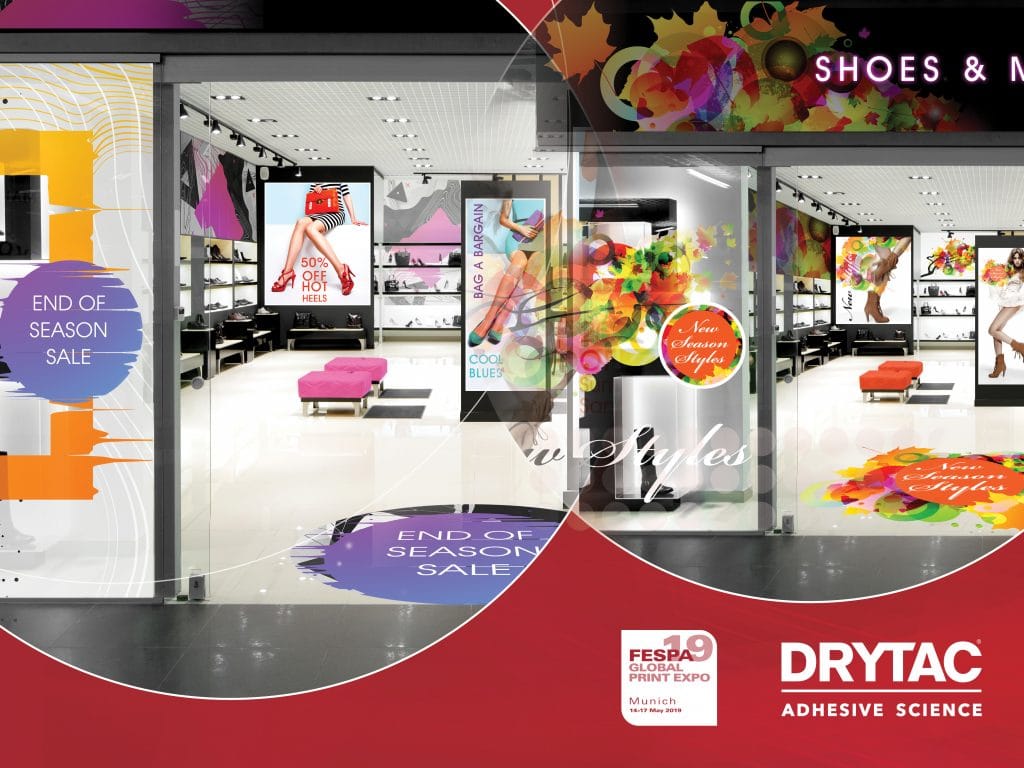 The forthcoming FESPA event will showcase a multitude of products from Drytac® – a leading international manufacturer of self-adhesive materials for the large format print and signage markets – allowing visitors to experience them across the event space.
Taking place across six halls of the Messe Munich in Germany from May 14th to 17th, FESPA Global Print Expo 2019 is the premier professional wide-format print exhibition in Europe, covering a large range of industries and applications. As such it is the ideal environment for a presentation of Drytac's extensive product portfolio.
Delegates will be able to see Drytac SpotOn Floor 200 specialist floor media in use across the show floor – literally, as it will be used for the official FESPA floor graphics – and an impressive selection of Drytac products in four spaces on the Drytac booth (Stand A5-G40). These four distinct areas will comprise an application space to show how Drytac products are used for real-world projects; a retail shop area with live demonstrations of the graphics being changed each day; an interior decor gallery; and a hospitality zone with food and beverage applications.
Drytac ReTac Textures, a stunning range of embossed wall graphics products, will also be put to creative use in Printeriors 2019, FESPA's interactive visitor experience displaying interior and exterior decor applications. And at a faster pace, Drytac Polar Cast film will be used by OKI for its live car wrap demonstrations (Stand A5-F10).
In addition, HP (Stand A5-F30), Epson (Stand B5-G10), Roland DG (Stand A5-H10) and Ricoh (Stand B4-K31) will all feature Drytac products and media on their booths. These leading print manufacturers choose Drytac materials for their quality and application-specific features, so this four-pronged showcase is the perfect opportunity for visitors to experience Drytac products with several popular technologies and workflows.
Hayden Kelley, CEO of Drytac, comments: "Drytac products will be on display literally across the show floor at FESPA Global Print Expo 2019, as the official FESPA graphics provider, on the booths of international brands HP, Epson, Roland, Ricoh and OKI, for car wraps, interior design applications and much more. FESPA caters for a huge variety of wide-format markets – just like Drytac's product portfolio – making this show the ideal showcase for us."
FESPA visitors can keep up to date with Drytac via its social media platforms and meet the team at the booth (Stand A5-G40). For more information on Drytac's products and services, please visit www.drytac.com. For further details on FESPA Global Print Expo 2019 or to register to attend, please visit www.fespaglobalprintexpo.com. To get a free pass – click here and enter code FESD901.