Drytac Europe announces new appointments to support expanded dealer network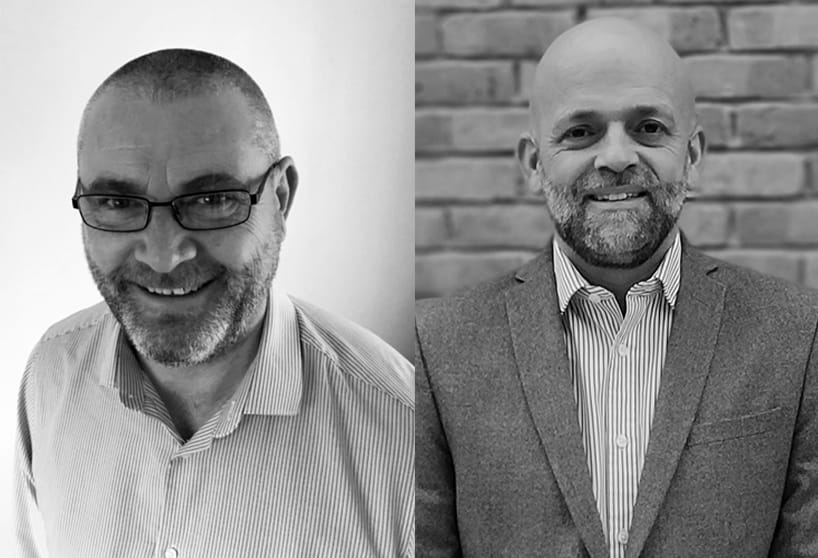 Drytac®, a leading international manufacturer of self-adhesive materials for the large format print and signage markets, is pleased to announce the appointment of two new Regional Sales Managers at Drytac Europe.
Ian Farrand and Dave Newbery will oversee Drytac's business development in the north and south of England respectively, with Ian based in West Yorkshire, and Dave in Essex. The appointments have been made to support Drytac's dealer network, which sees Perfect Colours, Soyang, Granthams, Sabur and CSL Digital join existing sales partner Antalis to significantly expand Drytac's distribution channels.
On Ian's new appointment at Drytac, Regional Sales Manager Ian Farrand comments: "Having worked in distribution for the last 25 years I am thrilled to have joined Drytac, a leading manufacturer of self-adhesive coated products. I am looking forward to my new role of Regional Sales Manager where I am extremely keen to grow the business for Drytac in the north of England, and feel that my years of experience and knowledge will be invaluable.
"My goal is to ensure that Drytac products become the established range for all my customers, new and old, and our working relationships continue to flourish – as does Drytac."
His counterpart Dave is already very familiar with Drytac products having worked within the industry – enabling him to hit the ground running in his new role. He starts his new position with immediate effect.
"I am excited about Drytac's innovative ideas and about the luxury of having a true direct access to our lab and coating lines – it'll be great to have an input into future products," says Regional Sales Manager Dave Newbery. "Drytac is also a very technical company in what we do – we design and create products rather than just assembling them – which appeals to me."
Dave is well respected in the industry for his extensive experience and knowledge of the wide-format printing and finishing sector, built up since leaving school, but his history in print actually goes back even further.
He explains: "I actually started printing in the family screen print business when I was seven, and I'm 48 this year!"
Hayden Kelley, CEO of Drytac, comments: "Drytac is delighted to welcome Ian and Dave, where their decades of experience, knowledge and ambition will make them both fantastic additions to the team. These new appointments, ahead of a busy period full of exciting new product developments, will support our growing distribution network."
Drytac's key product areas include window, wall and floor graphic media, laminating films and mounting adhesives, high-performance tapes, industrial adhesives and durable labels. For more information on Drytac's products and services, please visit www.drytac.com.