Drytac, an international manufacturer of self-adhesive materials for the print, label and industrial markets, has donated its ViziPrint Impress media to help Courageous heARTS, a Minneapolis based charity, to create a stunning window display for its youth workshop.
Courageous heARTS is a non-profit organization in the USA with a vision to offer a safe space for young people to co-create art, build community and develop into leaders. Founded by Lindsay Walz in 2013 – after surviving the devastating 2007 35W Bridge collapse and finding art therapy in her own journey to healing – Courageous HeARTS' vision is to provide a safe space for young people to express themselves through art.
In March 2018, Drytac reseller Standard Dynamics and local print business Image360 teamed up to sponsor a storefront makeover to highlight the Courageous heARTS charitable cause and its mission to 'Create, Connect, Lead'. The formerly anonymous storefront space has now been transformed with dazzling, bright graphics.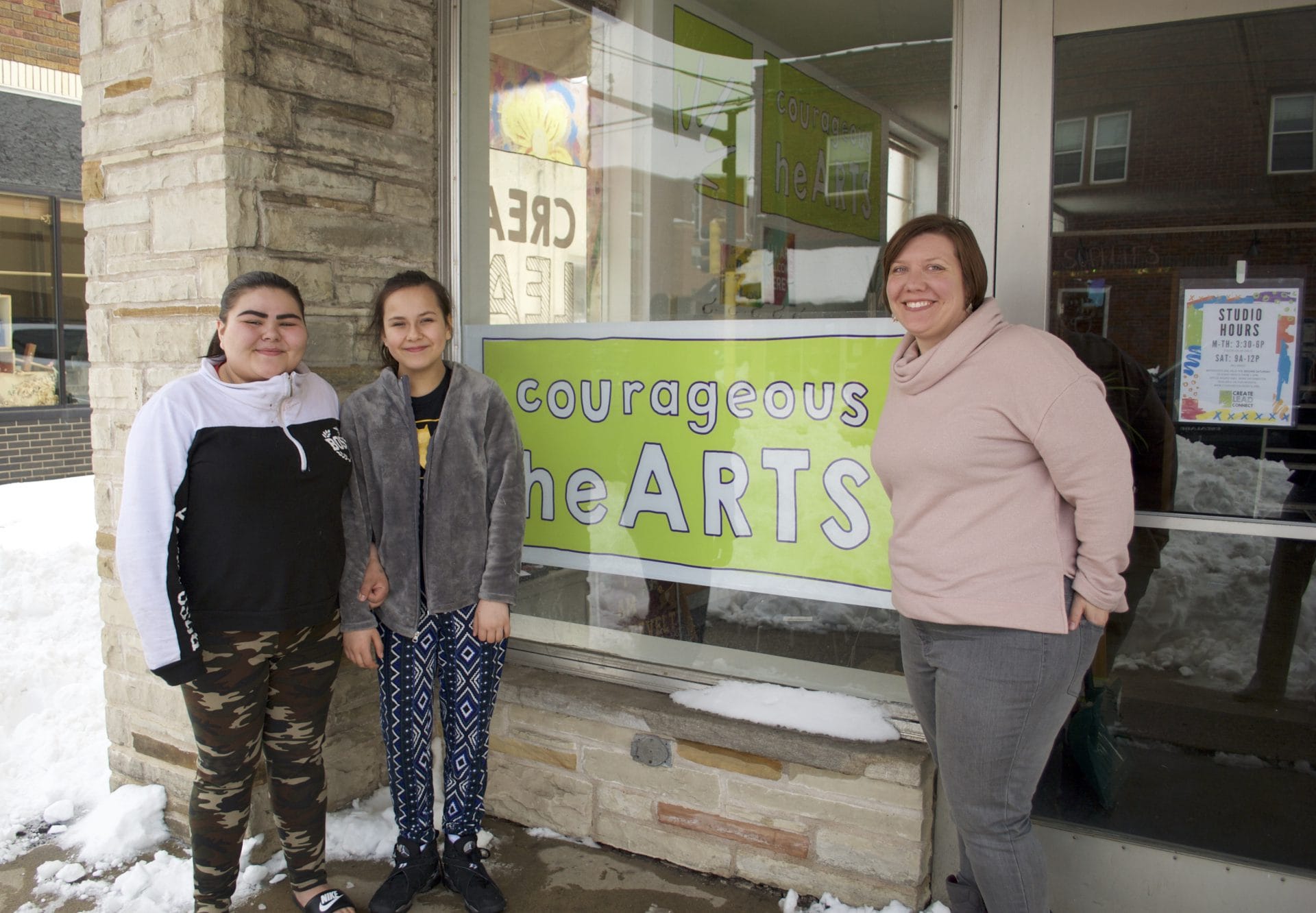 The window graphics are printed on Drytac ViziPrint Impress PET film using an OKI ColorPainter M-64s and incorporated collaborative artwork created by Courageous heARTS members. The film is easy to apply and easy to remove and is suitable for application onto glass, acrylic and other non-porous surfaces. It is ideal for creating high quality graphics for retail storefronts, POP and backlit displays, privacy and decorative glass applications, and much more
Courageous heARTS founder, Lindsay Walz, is 'thrilled' with the new window front. She comments: "We have already experienced a surge in foot traffic since the new signs went up and the name recognition we have developed within the community is now connected to our physical space.
"The storefront now expresses the same vibrant energy that everyone experiences inside the colorful studio space."