At his Autumn/Winter 2023 runway show, part of this year's London Fashion Week, renowned fashion designer Richard Quinn dazzled guests with yet another display of the colourful vibrance and environmentally conscious application of digital textile printing in fashion.
Quinn has won wide acclaim for using dye-sublimation to bring his designs to life, and his design skills have brought him such recognition as the H&M Design Award and the inaugural Queen Elizabeth II Award for Design, presented by her late majesty the Queen in 2018.
Quinn's Autumn/Winter 2023 collection didn't fail in exemplifying dye-sublimation's role in fashion and was brought to life with the runway's extravagant secret garden-inspired decor. But digital inkjet printing played another, more subtle, but equally critical role in this show's success, namely the floor graphics.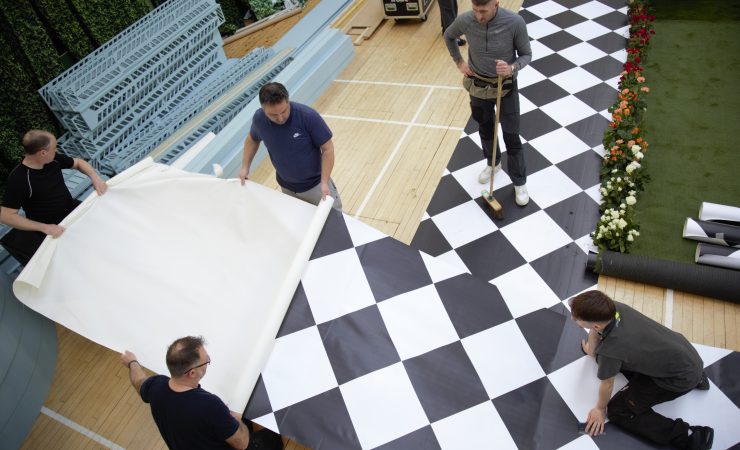 Providing the first layer of the runway's decorative theme onto an otherwise plain surface was a black and white diamond floor, made Polar PET 170 polyester floor graphics media, printed onto using water-based resin inks. The scuff and tear-resistant PVC-free polyester floor graphics, which contain 40% recycled material, were provided by adhesive-coated products manufacturer Drytac were printed onto using an Epson SureColor SC-R5000 resin printer and were installed by print solutions specialist, Max Media Prints. The Epson resin printer uses water-based inks that not only offer a durable solution for the catwalk but render the substrate recyclable and free from any environmentally harmful substance.
This marks the second consecutive year that digital textile and signage printing have helped bring to life Quinn's fashion collection and catwalk themes respectively, with his Autumn/Winter 2022 collection setting a particularly high bar for printing capabilities in fashion.
Steve Broad, EMEA & APAC Sales Director at Drytac, commented: "At Drytac, we work closely with hardware manufacturers such as Epson to ensure our media solutions are fully compatible with the very latest technology. In particular, we keep up to date with ink developments such as the water-based and odourless inks used in the Epson SureColor SC-R5000 printer.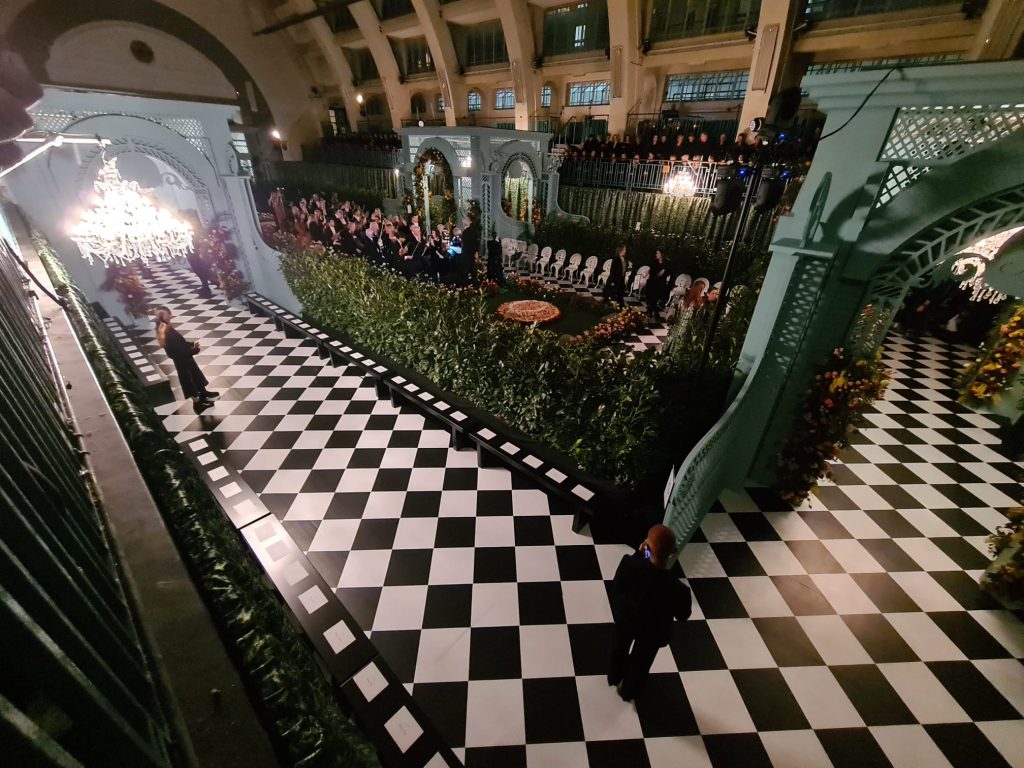 "Ultimately, we aim to help our mutual customers in producing print of the highest possible quality and with the least possible fuss."
Phil McMullin, Head of Sales for ProGraphics at Epson UK, adds: "It's always a delight to see Richard Quinn's designs brought to life through digital textile printing and I'm pleased that this has also offered such a great chance for our signage printing technology to shine. The SureColor SC-R5000 takes all the proven technology of our successful SureColor printer range and adds our new resin ink set to deliver improved abrasion resistance without lamination as well as enhanced recyclability. In combination with the Drytac media it provides a perfect result for this application. And Epson is again pleased to work with Richard Quinn, a great example of young British talent making waves globally."