Marlow's Globe Print has printed over 15km of graphics on a range of dedicated Drytac graphics products in response to the COVID-19 pandemic, including thousands of floor graphics.
Drytac has been rushed off its feet manufacturing floor graphics products and other media in response to unprecedented worldwide demand, with many customers using miles of Drytac film. UK customer Globe Print alone has printed over 15km (9.3 miles) of advisory graphics on Drytac products including thousands of floor graphics.
Established in January 2019 as a division of CSL, Globe Print's 10,000sq ft print room in Marlow, Buckinghamshire is buzzing with over ten wide format printers using various ink technologies, flatbed printers and a range of finishing equipment. True to its motto of 'Everything Printed', the business produces signage, graphics, window films, banners, posters, floor graphics and more, including personalised work and direct-to-rigid-substrate output.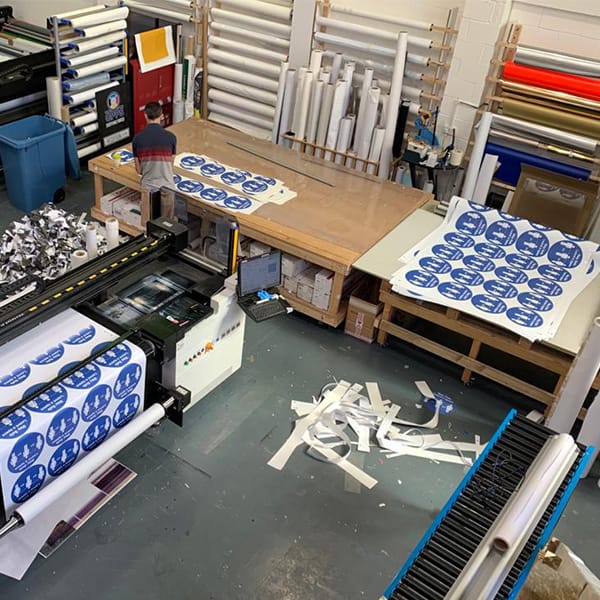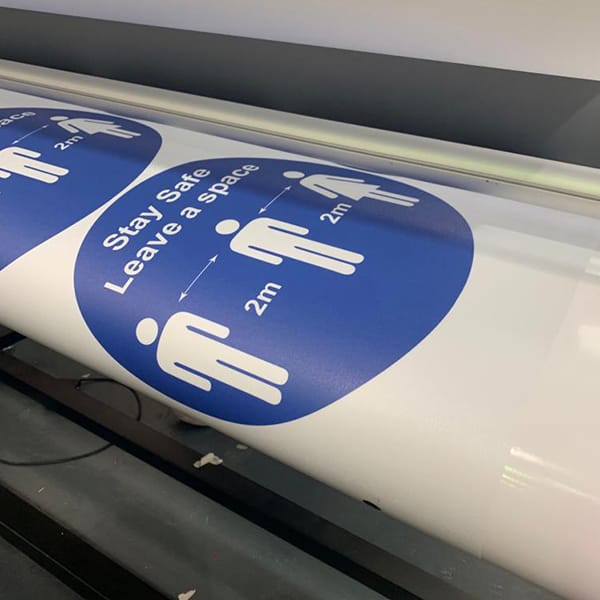 "We offer a huge range, but the skill is in the application the products are used for," says Nick Wintle, Account Director, Globe Print. "There isn't a typical client as we're really keen to work with local businesses. Some customers just order a pack of business cards, while some will want a full re-branding. But key names include Waitrose, NHS, Transport for London, Andretti Formula E Team, local authorities and a vast number of golf clubs."
Over the last six months, however, much of this work has been floor graphics designed for social distancing, directional and awareness communications in response to the COVID-19 pandemic. So far, Globe Print has produced over 100,000 floor graphics for 'basically just about every type of business', says Nick. Along with major and independent retailers, utility companies and Transport for London, clients have included the NHS, schools and adventure playgrounds.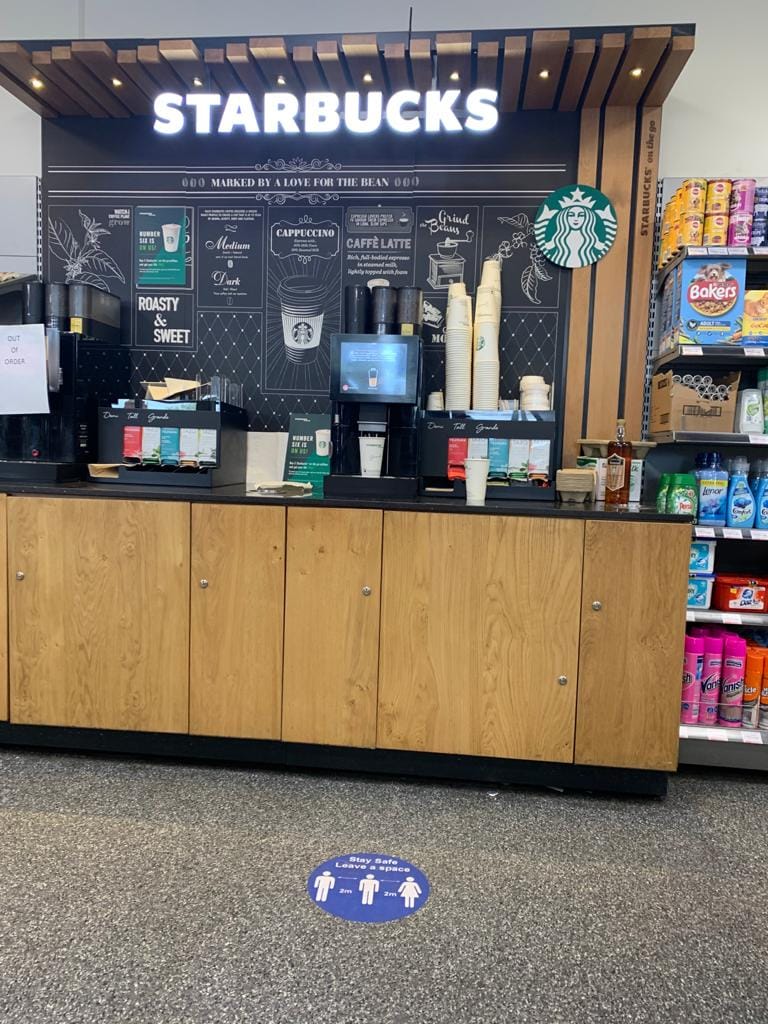 The print specialist has even supplied floor graphics for entire town centres and shopping streets, including for an advisory one-way pedestrian system in Globe Print's home town of Marlow. This project comprised 250 temporary outdoor floor decals printed on Drytac Polar Grip graphics vinyl combined with Drytac Interlam Pro Emerytex laminate.
Drytac offers an extensive range of floor graphics media, enabling print businesses and end users to specify the safest and most suitable product for each application. In addition to the Polar Grip/Interlam Pro Emerytex solution, Globe Print uses FloorTac Plus matte white monomeric PVC film designed for indoor graphics in heavy footfall areas, and SpotOn Floor 200 monomeric PVC film, developed for short-term, indoor non-slip floor graphics without lamination.
"We also use Drytac Polar PET 170," adds Nick. "This is a PVC-free polyester film which was perfect for an environment-focused retailer looking for a green solution."
Shaun Holdom, Global Product Manager, Drytac, comments: "Globe Print is just one print service provider who has produced many miles of floor graphics using Drytac media in 2020, with demand expected to continue for the foreseeable future. Drytac's manufacturing facilities in the UK and Canada have been working around the clock to produce our wide range of products designed specifically for floor graphics, including new media for outdoor applications and eco-friendlier PVC-free films. We have made sure that Drytac inventory levels continue to be maintained to address demand going forward."