ArtSoft weathers temperature challenges to collect award with Drytac Polar Premium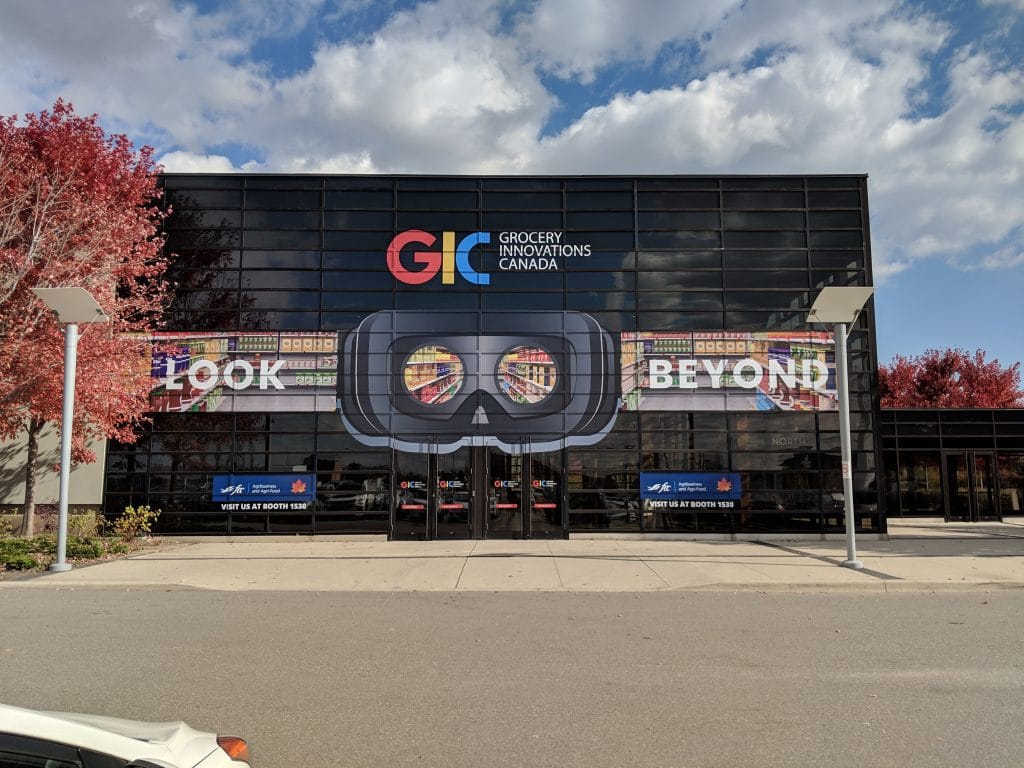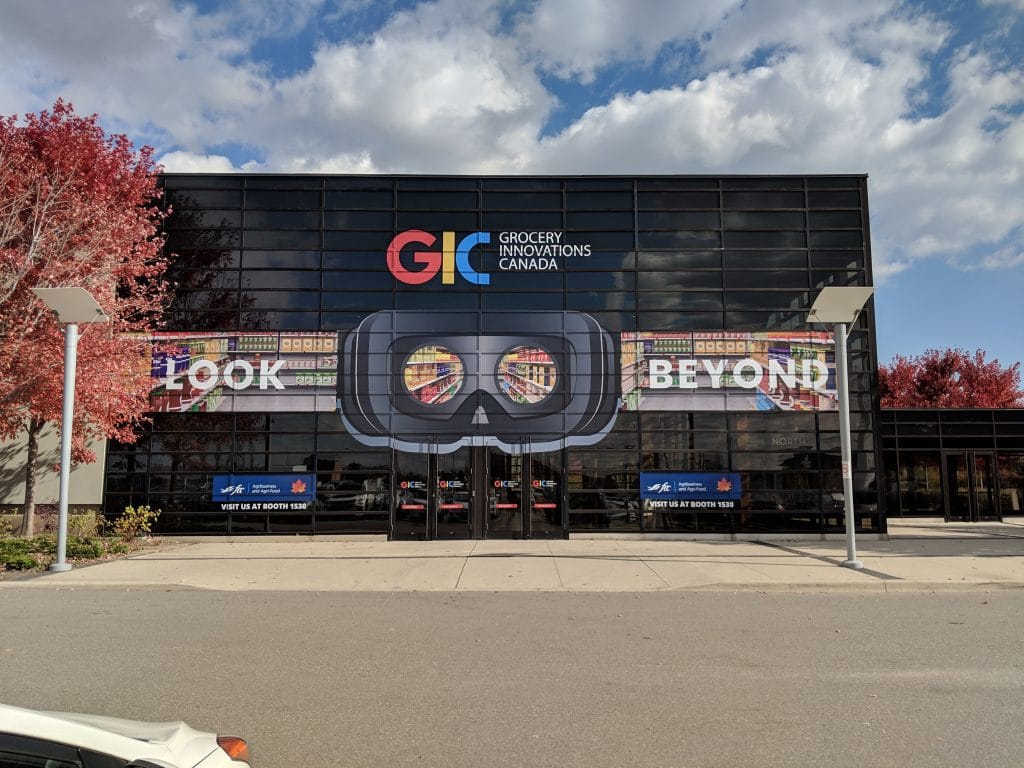 ArtSoft Expo Solutions has completed an eye-catching project for the Grocery Innovations Canada conference in challenging weather conditions, thanks to Drytac Polar Premium printable vinyl. 
Founded over 20 years ago, ArtSoft provides complete trade show display solutions to customers across North America, offering services from project management all the way through design, manufacturing, logistics, on-site installation and dismantling to storage.
For three consecutive years ArtSoft has worked with the Canadian Federation of Independent Grocers on its Grocery Innovations Canada event. Most recently, this project included a building wrap design inspired by virtual reality – an application recognized by Big Picture magazine's Best of Wide Format Awards.
On such a large-scale design, it was essential for ArtSoft's in-house designer to carefully cross-check elements to enable application with minimal issues, for the production team to ensure the final product's print consistency to make it appear as if one seamless piece of work, and for the installation team to apply the design quickly and without problems.
Every step of the process depended on using the right printable media. Joe Chan, President, ArtSoft Expo Solutions, comments: "We tested over ten different types of adhesive vinyl to find the best to install onto glass and aluminium trim. At the end we picked Drytac Polar Premium as when we were installing the wrap in October we faced a big challenge of temperature changes: in the morning it could be 10ºC (50ºF) and at noon it might get up to 30ºC (86ºF).
"With Polar Premium, our installers managed to work very well during the installation process. Furthermore, there is no residue left on the glass or aluminium frame surfaces after removal."
Drytac developed its Polar range specifically to deliver exceptional quality performance in extreme temperature ranges. Compatible with all standard digital printing technologies, Polar Premium is an ideal choice for stunning graphics on flat surfaces such as external walls and windows.
ArtSoft sourced Polar Premium from ND Graphics, who also supplies Drytac FloorTac for floor graphics – currently used by ArtSoft for social distancing floor stickers.
"I enjoy working with Drytac products and services," Joe adds. "Before the start of the Grocery Innovations Canada project I was shown several types of Drytac materials and received all the samples that I needed for testing. Thanks to ND Graphics and Drytac this was a very successful project."