Drytac announces new PVC-free floor graphic solutions in Europe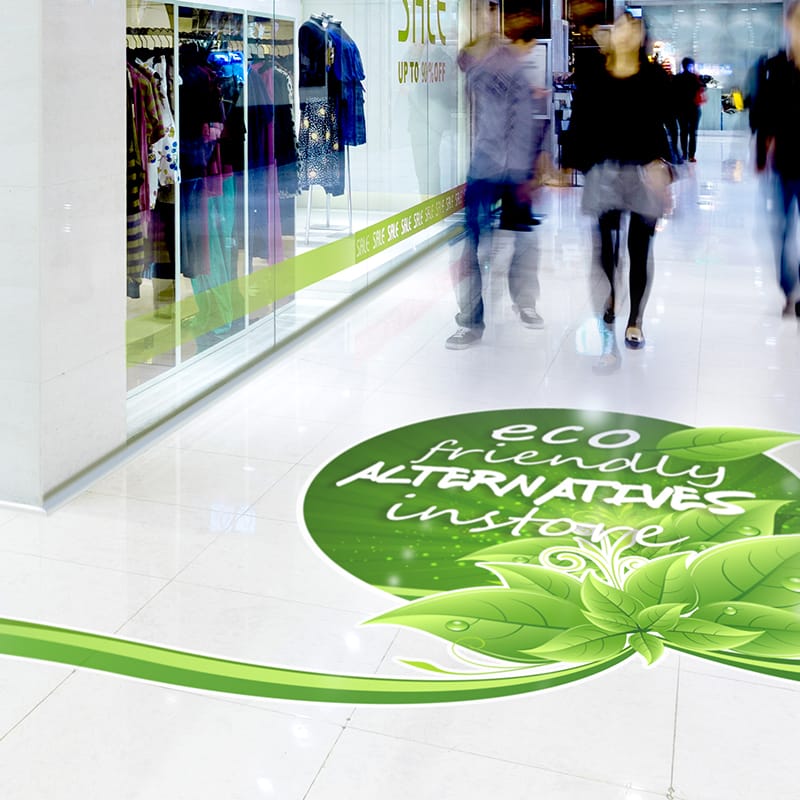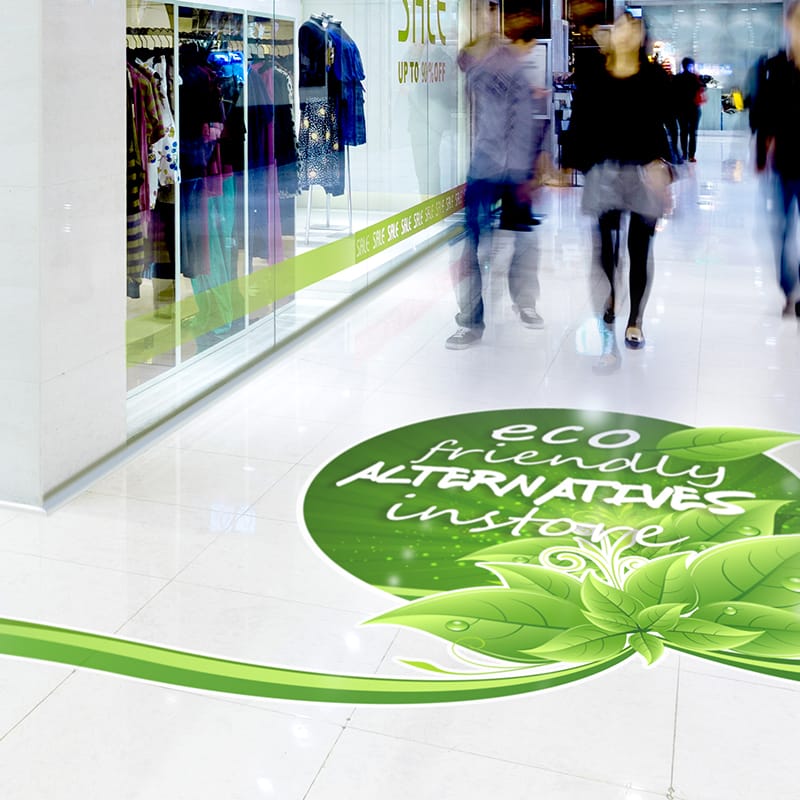 Drytac has launched two new PVC-free floor graphic products in Europe to meet the growing demand for non-slip, easy-to-apply solutions in this market.
Drytac Polar® Floor PET 170 is a new print media for indoor floor graphics that meets essential anti-slip requirements without the need for lamination. Part of the popular Polar range, Polar Floor PET 170 PVC-free polyester film has achieved a post-printed anti-slip rating of R10 according to DIN 51130, has been classed as low slip potential by the UK Pendulum Test and is certified to the US ANSI A137.1 slip test. These credentials are crucial for ensuring safety throughout floor graphics campaigns in high-traffic areas.
Drytac has also ensured Polar Floor PET 170 is scuff- and tear-resistant for short-term indoor applications – even able to withstand high-heeled shoes – so printed graphics remain visible and vibrant. The white, ink-receptive film has a textured, matte finish that is perfect for directional notices, retail promotions, POS advertising and decals in place for up to six months.
Polar Floor PET 170 is coated on one side with a clear, pressure-sensitive adhesive which enables installers to apply, reposition and remove graphics easily. This dimensionally stable film has been tested to endure extreme temperatures and is compatible with standard flooring surfaces including ceramic tiles, sealed wood, concrete, waxed vinyl and short pile carpets.
Also new from Drytac is SpotOn® SynTac Floor. One half of a two-part solution with Drytac's Interlam EcoTex PVC-free overlaminating film, this new product has been developed with the environment in mind. Featuring Drytac's unique SpotOn dot-pattern adhesive, SpotOn SynTac Floor is easily applied to and removed from smooth floor surfaces including ceramic tiles, sealed wood and concrete. When paired with Interlam EcoTex, this printable matte white, self-adhesive film gives floor graphics a pebble-texture finish.
Like Polar Floor PET 170, the SpotOn SynTac Floor and Interlam EcoTex combination solution is a safe choice for short-term indoor floor graphics. Interlam EcoTex has been tested in accordance with DIN 51130 standards and has been awarded an R10 anti-slip rating to give end users peace of mind.
"Floor graphics play many roles in a wide range of environments but it's essential they remain safe for public use," says Shaun Holdom, Global Product Manager, Drytac. "Polar Floor PET 170 from Drytac has been designed to be non-slip and scuff-resistant without the need for lamination so users can apply them straightaway, speeding up the process for fast-moving projects.
"Drytac's SpotOn SynTac Floor and Interlam EcoTex solution provides an environmentally friendly option to ensure users retain their sustainability credentials while creating impactful, safe floor graphics."
Drytac Polar Floor PET 170 has a thickness of 170μ (6.8 mil) and is available in widths up to 1524mm. SpotOn SynTac Floor and Interlam EcoTex have a combined thickness of 240μ and is available in roll widths of up to 1370mm.