Drytac delivers sweet signage for Sucrerie des Plaines
Drytac, an international manufacturer of self-adhesive materials for the print, label and industrial markets, has announced its Polar Grip and Interlam products have been used to deliver bright new signage for Sucrerie des Plaines, a Canadian maple syrup producer. The signs were designed and installed by the owners' uncle, Andre Bergeron, who is the general manager of TAS Films, a specialist graphics company.
Sucrerie des Plaines is a family-run business based in Saint-Charles-Sur-Richelieu, Quebec. The company produces maple syrup and a variety of maple syrup-based products using traditional processes. It was recently taken over by the sons of the founder of the business who wished to update the overall look of the company, with a big emphasis on signage. Andre was keen to help where he could and he designed, produced and installed a range of signage across the site using Drytac Polar Grip self-adhesive media, matched with Interlam PVC laminating film from Drytac for UV protection.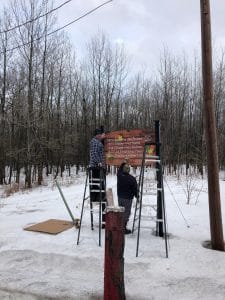 Andre says: "The signs look great. The Drytac products really are excellent and have allowed us to create the high impact signage we were looking for. People are now stopping at the business not just to buy maple syrup, but to comment on how good the signs are!"
Drytac Polar Grip has an aggressive clear acrylic adhesive that allows user to stick the media to just about any material. The film's unique high bond adhesive makes it ideal for applications where flexibility and high bond adhesion are desired.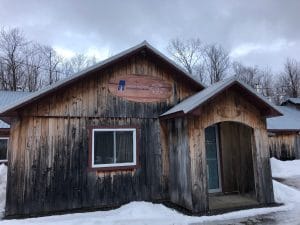 "The extra grip provided by the Drytac Polar Grip media was exactly what we wanted," says Andre. "We needed to put signage onto a broad range of surfaces, including wood, metal, glass and corrugated plastic. The media adhered to each of those surfaces incredibly well and even in the extreme weather conditions this area is known for, the signs still look as bright and clear as the day they were installed."
All the signs were printed and cut on a Mutoh machine and finished using a laminator. "The signs very quickly helped to drive more business to the company. People passing through our village are now able to see the signs from a kilometre away and are stopping to check it out. You can't ask for more than that from new signage!" concludes Andre Bergeron.