Drytac appoints Shann as exclusive distribution partner for Australia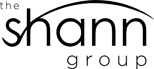 Drytac has appointed Shann DPM as the exclusive Australian distributor for its extensive range of wide format print media, mounting and protective films.
Shann DPM is a division of The Shann Group, an established Australian company with over 60 years' experience serving trade customers across an incredibly diverse range of industries. The Shann Group currently has more than 15,000sqm of warehouse space and a team of over 30 experienced sales representatives on the road.
For Drytac – a leading international manufacturer of self-adhesive materials for the large format print and signage markets – this strong infrastructure was integral to its decision to partner with Shann for an exclusive national distributorship.
"We are looking forward to partnering the Shann DPM group and introducing Drytac's wide range of unique products such as SpotOn, ReTac and ViziPrint to the Australian market," comments Steve Broad, European and Asian Sales Director, Drytac.
"Shann DPM will also have access to the fantastic Polar range and to Drytac's selection of matching laminating films, which offer high UV protection with inhibitors in the film and adhesives. These are ideally suited to the protection of print media and inks in the diverse range of climates across Australia."
Amanda Brown, Global Marketing Manager for Drytac, adds: "We're excited to see the work achieved by our new customers in Australia following the appointment of Shann. The combination of Drytac's extensive range of professional media and the amazing levels of creativity demonstrated across the country are sure to result in some stunning applications."
Shann DPM will be distributing Drytac products from its offices in Sydney, Melbourne, Perth, Adelaide and Brisbane. Contact details are below:
Melbourne
1/73 Gower St
Preston, Victoria, 3072
Sydney
11 Marieanne Place
Minchinbury, NSW, 2770
Adelaide
14-20 Conmurra Ave
Edwardstown, SA, 5039
(Contact for VIC/NSW/SA: Jack Matherson 0434 319 796)
Brisbane
1/223-225 Ewing Rd
Woodridge, QLD, 4127
(Contact for QLD: Jamie Lockhart, 0418 720 747)
Perth
24 Collingwood St
Osborne Park, WA, 6017
(Contact for WA: Russell Denby-Horwell, 0418 535 122)