Authored by Phil Webster, Technical Sales Manager, UK
In any industry, getting the right tool for the job is essential. Having a product custom-made might seem like an expensive or time-consuming option but, by working with a specialist, it will pay off in the long term. Drytac is an expert in producing custom coatings in the UK, building on over 40 years' experience in adhesive science to create tailor-made coated products for customers across dozens of industries.
Working from a state-of-the-art R&D facility in Bristol, the Drytac team develops contract coatings for markets such as construction, packaging, medical, pharmaceutical, automotive, security, chemical, durable labelling, tapes, industrial, archival, marine and many more. As well as four decades' worth of expertise in developing self-adhesive products, Drytac understands the importance of communicating and collaborating with every customer to understand their unique requirements. The client is part of each step in the process, from choosing the initial raw materials and compatible adhesives, to receiving prototypes to see and feel. Drytac has the ability to then carry out small-scale production trials, tests and evaluations. Once the final product formulation is agreed, Drytac can manufacture bespoke self-adhesive coated products in runs as short as 5,000 linear metres and as long as over a million.
Unlike other manufacturers, Drytac does not specialise in one type of chemistry, instead able to offer custom coatings with solvent-based adhesive, water-based adhesive and hot-melt adhesive, giving a much wider range of options. Drytac has also pioneered its own pattern-coating process for laminating breathable and permeable materials, with a dot adhesive coating.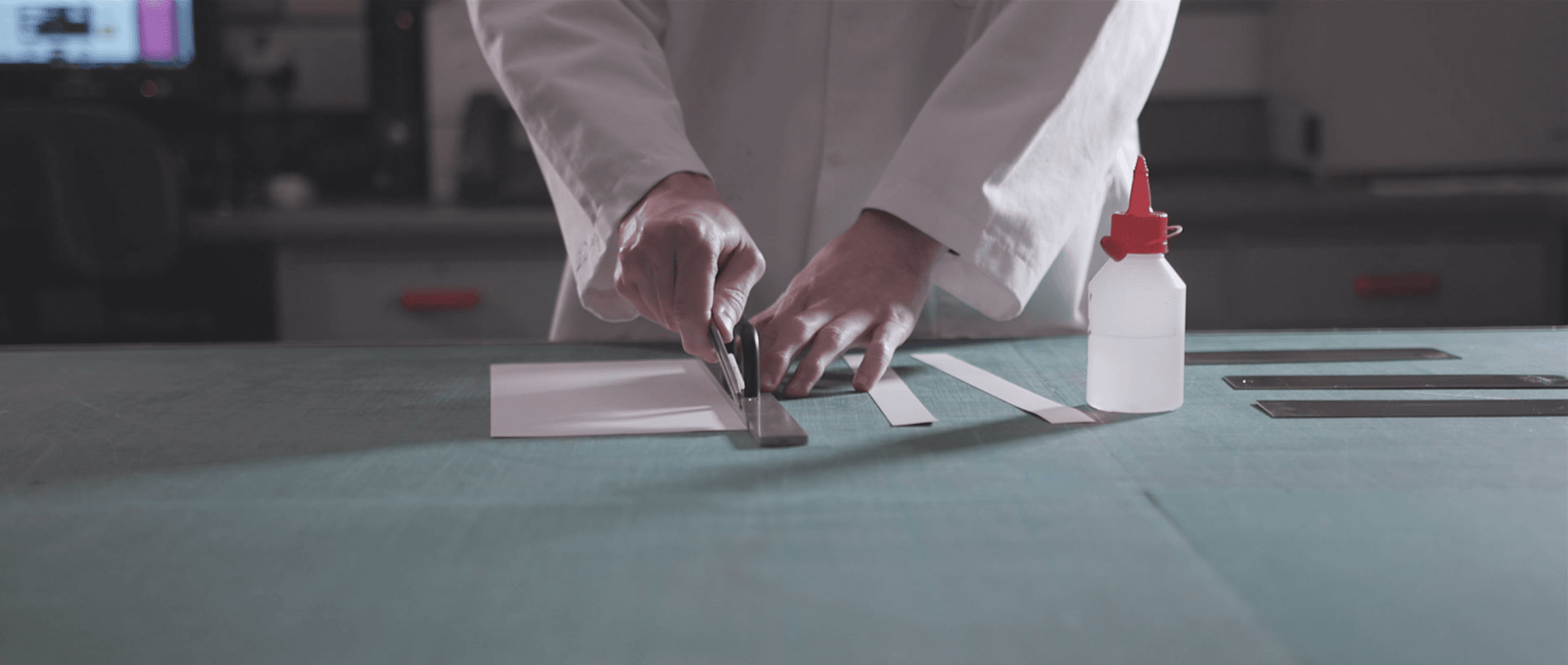 There is no typical customer and no standard product; Drytac produces mounting adhesives, overlaminating films, printable media and practically any other adhesive-coated material – high coat weight double-sided tapes, cloth tapes, tissue tape, perm/peel tapes, medical transfer tapes, horticultural labels, BS5609-approved chemical drum labels, protection films for carpets and hard floors, spray booth liner and many more. For any business looking for custom contract coatings, in any market, personal service from an expert will yield the best results.
Learn more about our custom coating services here!