HugePrints says its 'gamble' in using a product new to the graphics business – Drytac's Polar Chrome – paid off with a set of 'flawlessly' printed signs for a car show.
Founded in 1999 and owned by Ben Boese since 2018, Rockford, IL-based HugePrints produces a wide range of signs, banners, posters and displays. However, Ben says the team 'loves to tackle unique graphics projects', including a recent project for the World of Wheels car show in Chicago.
A local customer planned to submit three restored motorcycles to the show together with displays listing their key information. The signs were based on an existing one from a previous event at which it had exhibited a car. HugePrints decided to print the motorcycle signs slightly smaller, since the bikes themselves were on a smaller scale than the car, but still wanted them to stand out and draw attention.
"We decided to use Drytac Polar Chrome for the printing," says Ben Boese, President of HugePrints. "Just hearing the word 'chrome' made us think it would be a good fit for a car show. This was our first time using the material and the first time working for the customer, so this was a little bit of a gamble. Luckily, it printed flawlessly on our HP Latex 360."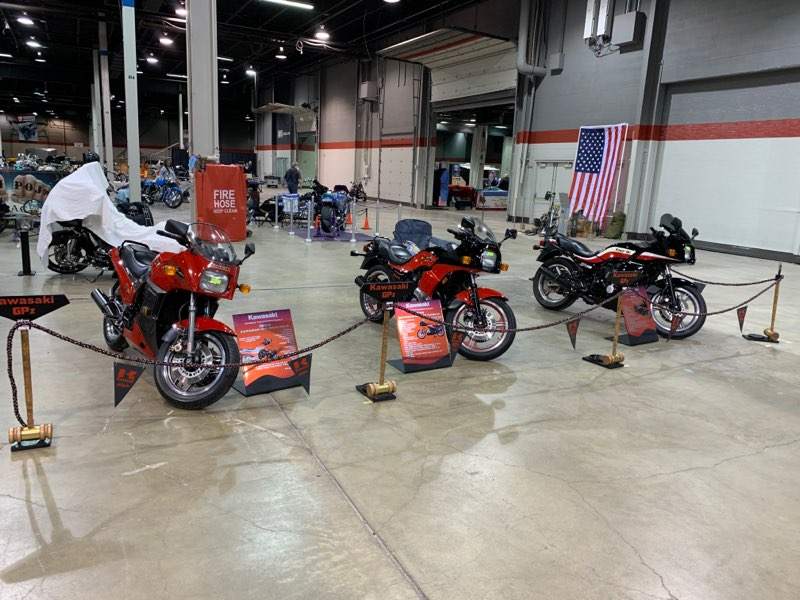 Polar Chrome is a silver satin reflective PET film ideal for eye-catching billboards, exhibition graphics, POS displays and public transport advertisements, as well as labels. It offers three-year indoor and two-year outdoor durability thanks to its clear permanent adhesive and is easy to apply. The 75 micron (3 mil) product is available in rolls up to 60″ wide and has excellent compatibility with eco-solvent, solvent, latex and UV printing technologies.
The signs were 6mm PVC, bent to shape with the printed graphics applied on top. HugePrints added a protective glossy laminate and finished the displays with a carbon fibre vinyl and knifeless tape to free-hand a curve at the bottom and add contrast – matte black against the glossy chrome, carbon fibre texture against the smooth gloss, and black against the colour print.
Ben adds: "The customer was thrilled with the end result, saying that the reflective material made the print almost look 3D. And the three bikes took first, second and third place awards in their category. We'd like to think that the chrome shine of the signs helped draw more favourable attention from the judges."
HugePrints has been using Drytac products since meeting the representatives of the manufacturer at the SGIA Expo in 2018.
"At the time, we were pursuing material for a few sports-related projects, and one of the reps had done something similar to one of those projects with an NHL team," Ben says. "So not only did we get to talk hockey, but found some great materials that helped more unique projects!"