Still Creek Press opts for 'forgiving' SpotOn Floor 200 for University of British Colombia's opera stage.
Vancouver-based full-service commercial printer Still Creek Press selected Drytac SpotOn Floor 200 to help students from the University of British Colombia (UBC) in Canada to stage and perform an opera virtually for audiences at home.
The UBC Opera programme puts on shows for the local community each year, but these had to be put on hold in 2020 due to the Covid-19 pandemic, with indoor entertainment venues in Vancouver forced to temporarily close.
However, not to be deterred by the restrictions on audience attendance, UBC Opera decided to stage a number of virtual events on Nov 30th, whereby students performed opera at the University's venue and the show was streamed live to audiences watching at home.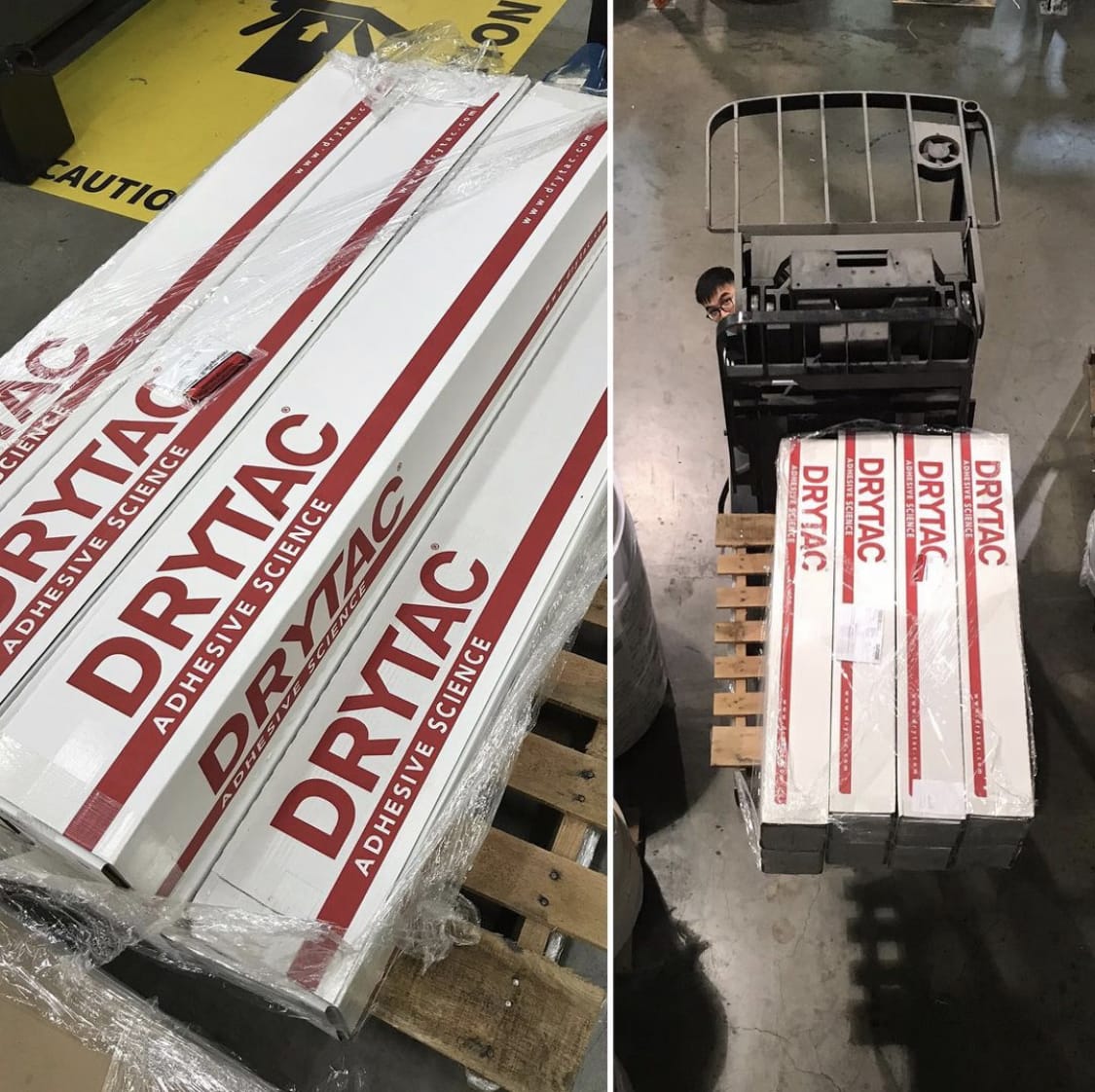 Still Creek Press's role in the project was to produce floor graphics resembling a dirt road for the stage, to help deliver the full opera experience. The production was filmed from several levels and views, meaning the graphics had to be visible and look realistic from all angles.
Still Creek Press' wide-format manager Bruce Lee explains: "Essentially, we started with an empty stage. We were tasked with installing floor graphics that looked stunning and could be easily removed at the end of the performance. As stages are brightly lit, we also needed a material with a matte finish.
Still Creek Press opted for Drytac SpotOn Floor 200 vinyl film for the project, with the company tasked with producing graphics covering an area of 70ft x 90ft (approx. 21m x 27m). Nine rolls of the Drytac film were supplied by ND Graphics to complete the project and the graphics were printed in 4 days/nights on a Roland SOLJET Pro 4 XR-640 large-format device.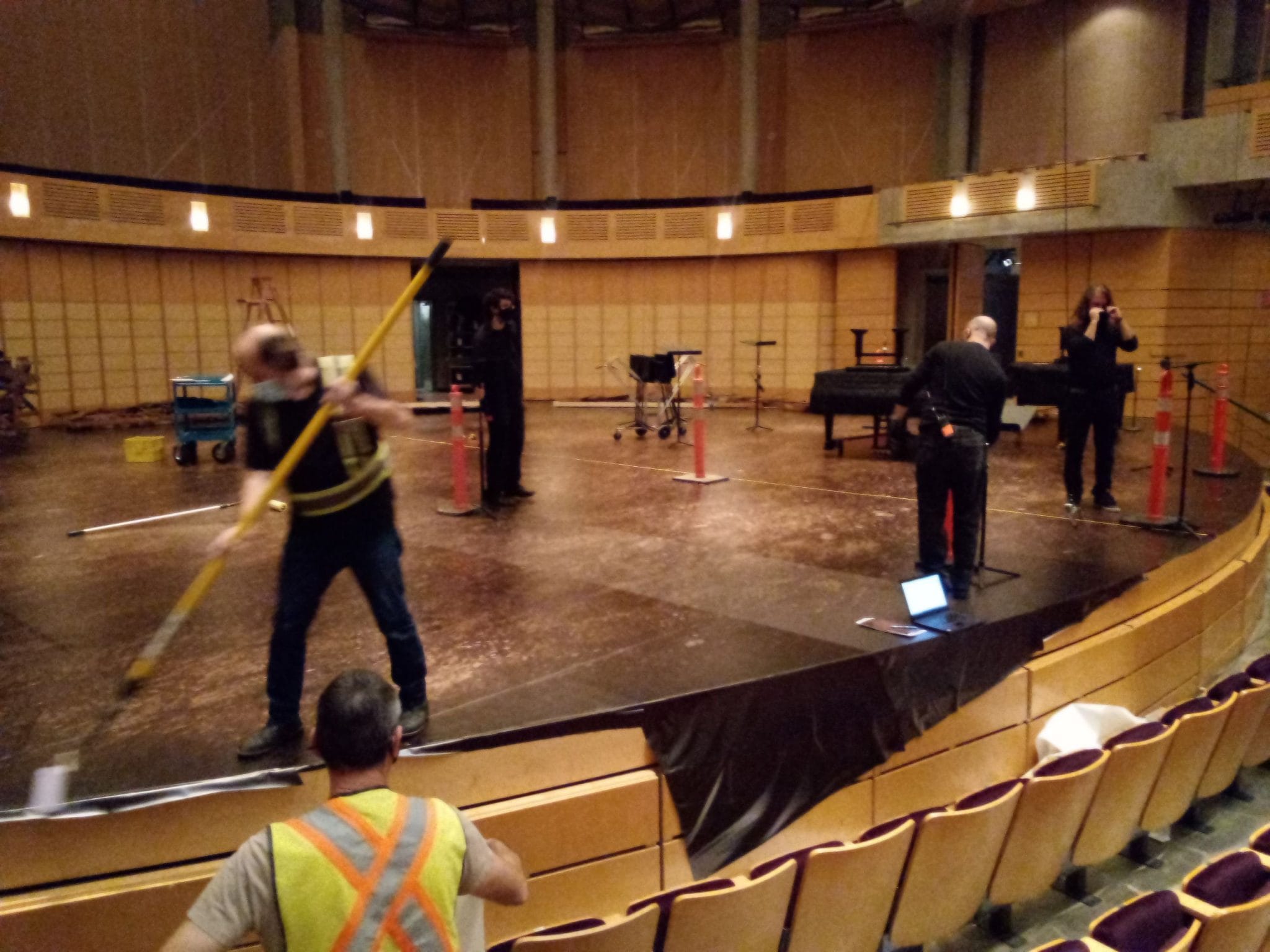 "We chose Drytac SpotOn Floor 200 for a number of reasons," explains Bruce Lee. "It is super easy to apply and it can be easily removed by anyone. It also looked great under the lighting."
Known for its simplicity and versatility, making it suitable for short-term indoor graphic applications such as retail signage, trade show and exhibition graphics as well as office interiors, Drytac's SpotOn range of products are printable by solvent, eco-solvent, latex and UV inkjet printers.
"One of the major reasons we used SpotOn Floor 200 over other conventional removable floor vinyl is how forgiving it is when applied. Another great feature is that there was no need for an overlaminate as it has a built-in anti-slip surface," continues Lee.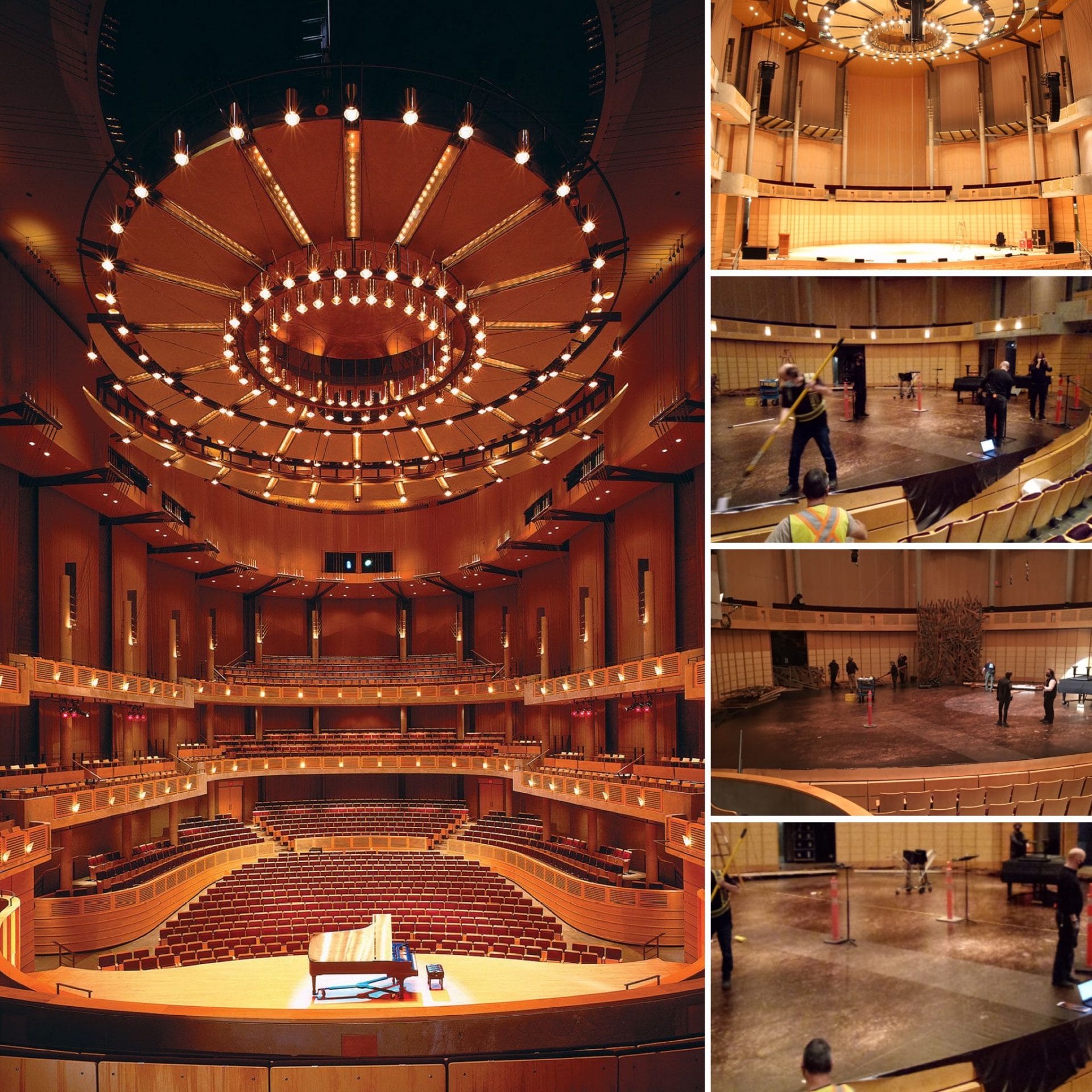 Lee also spoke about the ease of use when working with SpotOn Floor 200, saying this allowed Still Creek Press to complete its part of the project in good time, meaning work was completed without any delays.
"We weren't the only crew there working on the stage and this meant keeping our distance from other crews and equipment. Once a section was completed, we had to switch sides with the other crew or wait until they were done their part.
"What would usually have taken a team of installers two days to install, only took us five hours using SpotOn Floor 200. We were able to get our part of the production done well before time, which meant those working around us had more time to finish their projects.
"It worked out great!"
Located on Vancouver, British Columbia, Still Creek Press is a full-service commercial print company that provides digital, wide-format and ticket printing. It currently employs over 50 people in a 36,00sq ft, fully integrated secure printing plant.