Premier Graphics used Drytac's ViziPrint Impress Clear to produce festive window graphics for skincare specialist Project Skin MD.
Vancouver-based Premier Graphics has used Drytac's ViziPrint Impress Clear film to produce a striking festive-themed window graphic for local skincare business Project Skin MD.
Project Skin MD challenged Premier Graphics to design, print, and install the intricate window graphic for its state-of-the-art skincare facility in South Granville, Vancouver.
To achieve the clean and seamless appearance, Premier Graphics selected Drytac's ViziPrint Impress Clear and printed the detailed design using white ink on a Konica Minolta AcurrioWide UV Printer. Developed for application on glass and other smooth, flat surfaces, ViziPrint Impress Clear is suitable for trouble-free, bubble-free wet installation.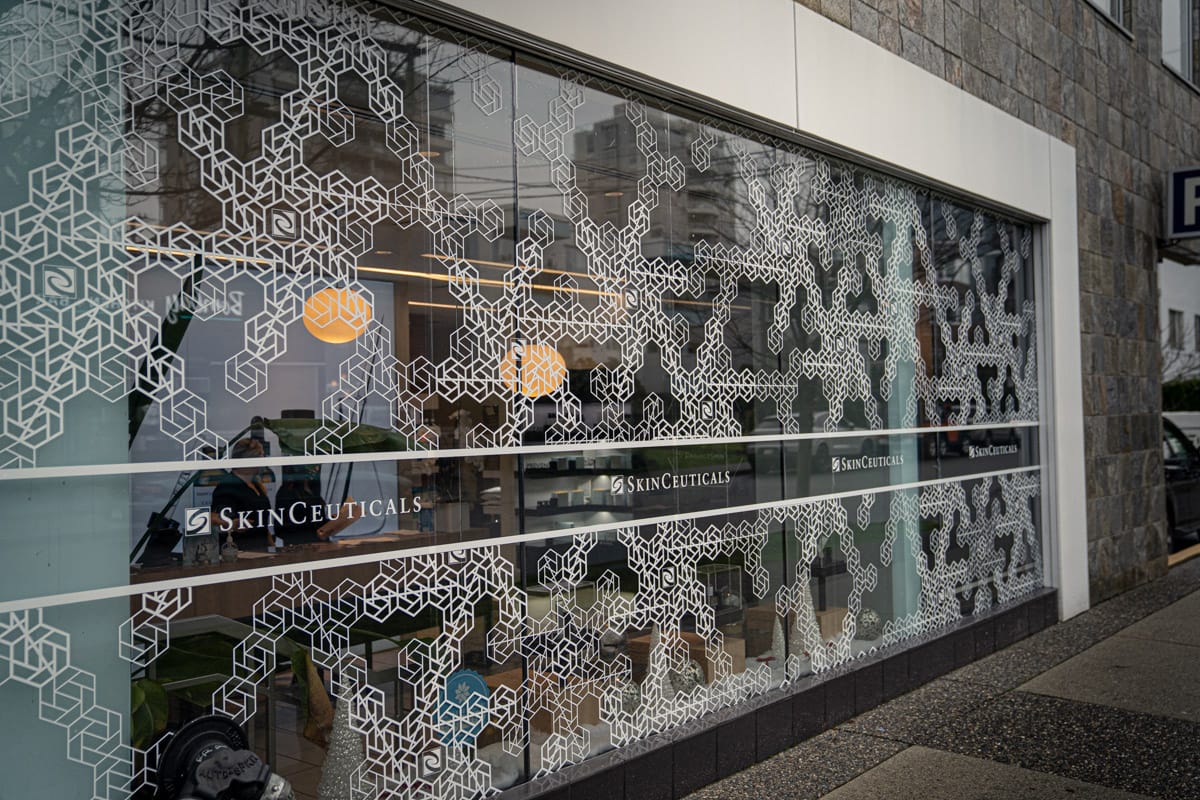 Jordan Sorley, operations officer at Premier Graphics, said: "This was a relatively cold weather install, only about 6 or 7 degrees Celsius, but the ViziPrint Impress worked very well. It is a strong and stiff PET material that doesn't stretch which was a huge benefit when aligning panels with a detailed design.
"The printed graphics delivered the exact look Project Skin MD wanted, and – as ViziPrint Impress Clear is easily removable – it will save the client time and money on removal day. Plus, the fact that this film is PVC-free makes it an environmentally-friendly choice."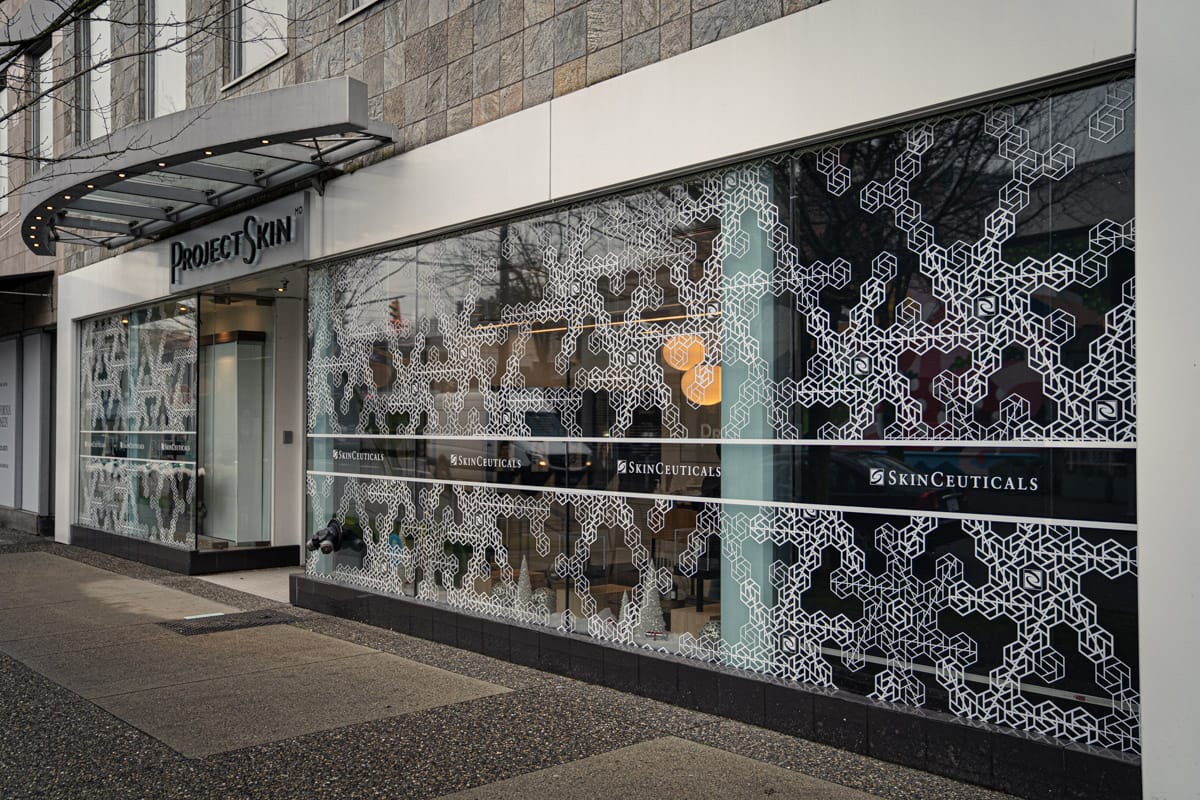 Established in 2006, Premier Graphics re-invented itself in 2020. It is now serving as a full-service graphics production and installation company with the largest team of in-house certified installers in Western Canada.
"We pride ourselves in ongoing training for our installation staff and investing in great products and equipment to improve our offerings to our clients," Sorley said.
"With 2020 being a challenging year, our experience hasn't been any different. We've had our fair share of struggles, but despite this we've managed to maintain a healthy business and take good care of our people.
"Now, we are back to re-investing in ourselves and have added two new staff and new printing and production equipment, so we will be starting off 2021 right!"