Australian sign-making business A Sign Design utilised Drytac ViziPrint Deco + to create an attractive set of interior window graphics for the Queensland University of Technology.
Australian sign-maker A Sign Design produced a series of striking interior window graphics with Drytac ViziPrint Deco + optically clear window film for the nearby Queensland University of Technology (QUT).
One of the leading further education facilities in Queensland, QUT contacted A Sign Design to assist on a project that required privacy window graphics for its premises, but without full block out.
A Sign Design came up with an innovative concept, with the planned graphics depicting the bark of the Melaleuca, a species of trees famously native to Australia. The clever design offered a high level of privacy, without completely blocking out the windows.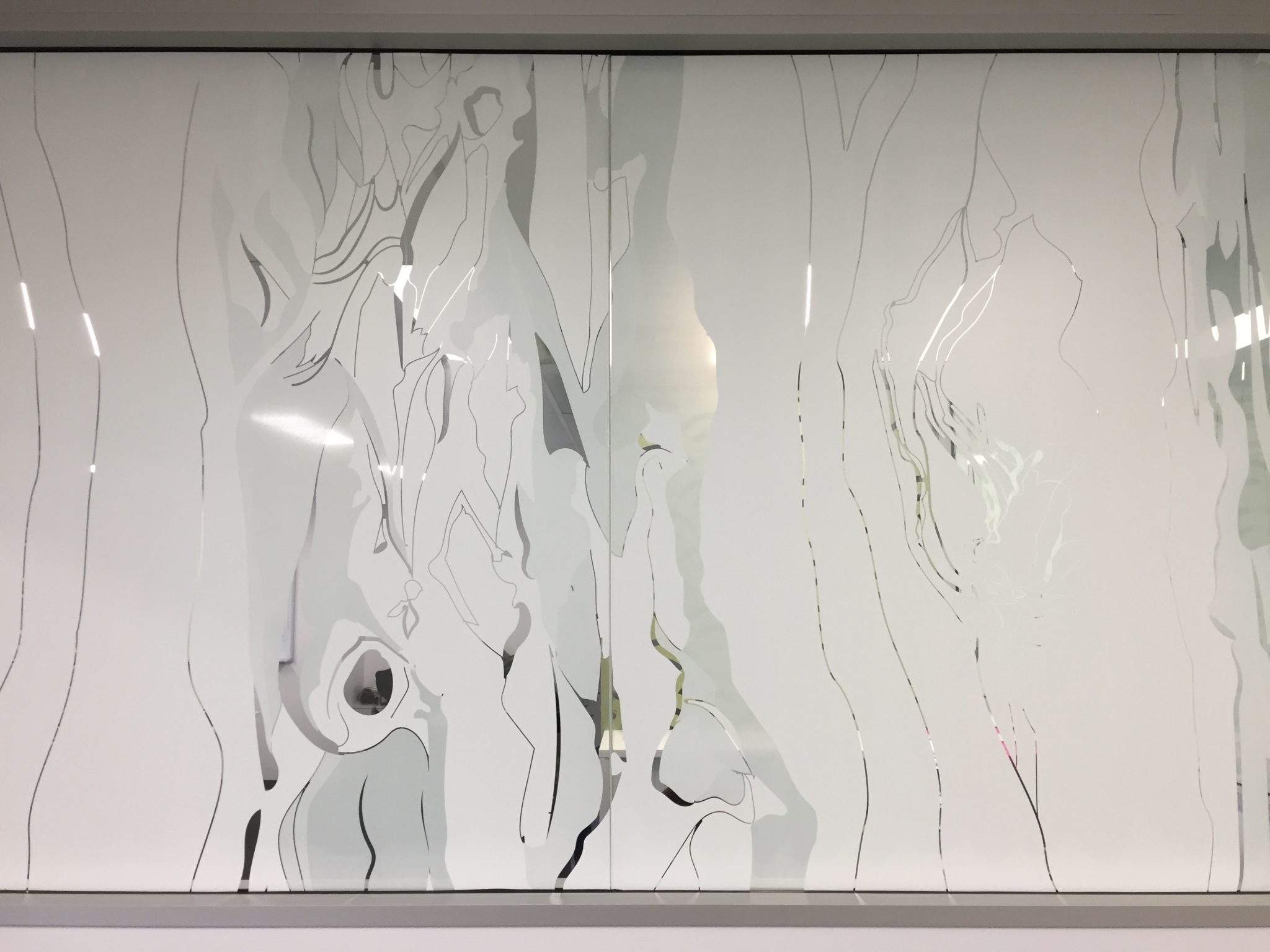 Due to the nature of the intricate design, A Sign Design turned to Shann DPM, an exclusive distributor of Drytac films in Australia, to identify the right material to work with on the project. Jamie Lockhart from Shann DPM recommended Drytac ViziPrint Deco , a scratch-resistant window film designed to adhere permanently to smooth surfaces such as glass, plastic and metal.
Drytac ViziPrint Deco + is ideal for high-end architectural and building requirements, as well as a wide variety of custom decorating applications, making it the perfect choice for the QUT job.
"We were looking for a UV-printable, optically-clear window film that wouldn't be easily scratched or damaged during and after the installation process," said Anele Christian, Print & Production Technician at A Sign Design.
"Jamie from Shann DPM brought us a sample of ViziPrint Deco + scratch-resistant media. After testing, we sent a job out to be installed and the feedback we received from our team was very positive."
As Drytac ViziPrint Deco + is printable on Latex and UV printer, A Sign Design was able to print the stunning Melaleuca design onto the film with ease using its Océ ARIZONA 1260 XT UV printer.
"The fact that the media really is scratch resistant and easy to install is a huge benefit to us," Anele Christian said. "The need for re-prints is massively reduced, making the whole process much more cost effective."
To find out more about A Sign Design, please click here.