SteriTac can now be purchased in cut A4 sheet packs online via Amazon, making the film available to the wider consumer marketplace for the first time.
Drytac, the leading international manufacturer of self-adhesive materials for the large-format print and signage markets, has announced the rebranding of its market-leading Protac AMP adhesive antimicrobial clear surface protection film as SteriTac.
SteriTac will continue to be supplied with specially developed Microban®antimicrobial technology, embedded into the film during the manufacturing process, helping to prevent the growth of bacteria, mould and mildew that can cause stains and odours.
The renamed SteriTac film continues to provide 24/7 protection on a wide range of surfaces for up to 15 years, while the flexibility and hard-wearing nature of the film means that cutting or intense cleaning will not impact its unmatched antimicrobial properties. SteriTac antimicrobial surface protection film is also effective against Coronavirus (tested to ISO 21702) and surfaces with SteriTac are 99.9% cleaner than unprotected surfaces.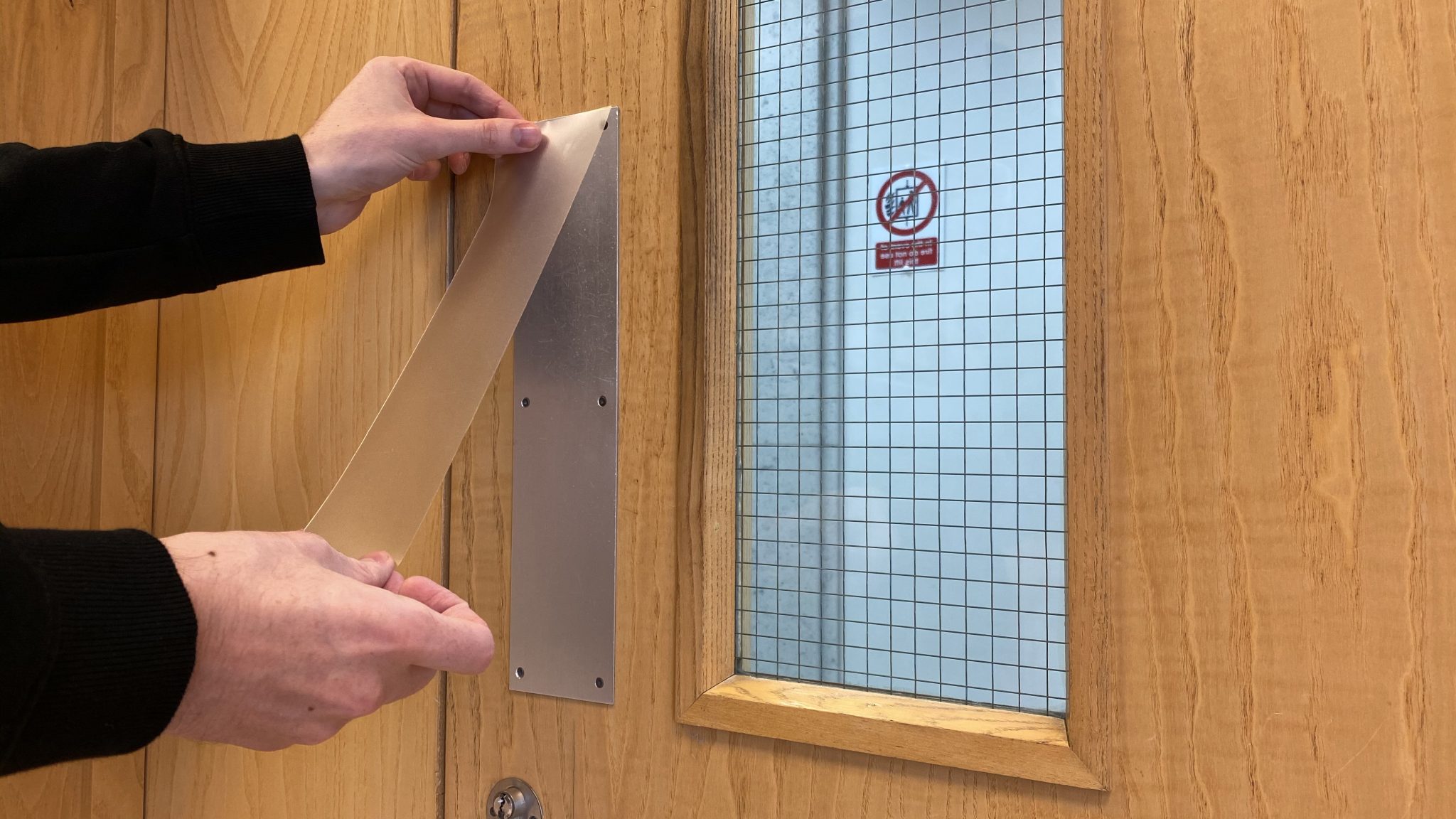 In addition to the standard roll sizes supplied to trade customers, SteriTac A4 sheet packs are now also available to purchase online in the UK via Amazon, expanding the product to the consumer marketplace and opening up its use across a huge array of consumer and small business applications.
According to Shaun Holdom, Global Product Manager, at Drytac: "The introduction of Protac AMP proved to be a turning point in terms of offering high levels of surface protection to customers. This was particularly true during the Covid-19 pandemic, where the product played a key role in helping businesses from multiple sectors operate more safely throughout the crisis. "Under its new name, we believe SteriTac will continue to go from strength to strength. Our expansion into the consumer market with the new A4 sheet packs is set to open up a wide range of opportunities for us and our customers."