No fewer than five Drytac products deployed by Buckinghamshire-based Globe Print for social distancing markers and directional graphics at new vaccination centre.
Drytac's self-adhesive films continue to play a key role in the battle against Covid-19, with print service provider Globe Print having recently used no fewer than five Drytac products to create graphics, free-of-charge, for a new vaccination centre in Marlow, Buckinghamshire.
After plans to open the vaccination hub at one location fell through, local business Newdays Pharmacy was asked to locate an alternative site, and – following an appeal on local social media platforms – was offered some ground floor space at IT infrastructure and services provider Softcat's HQ offices in Globe Business Park.
However, the challenges did not end there, with Newdays Pharmacy required to also source a series of printed graphics for the facility to ensure the safety of both the public and the vaccination team. These included social distancing markers, one-way system directional signage and informative posters about the vaccines and Covid-19.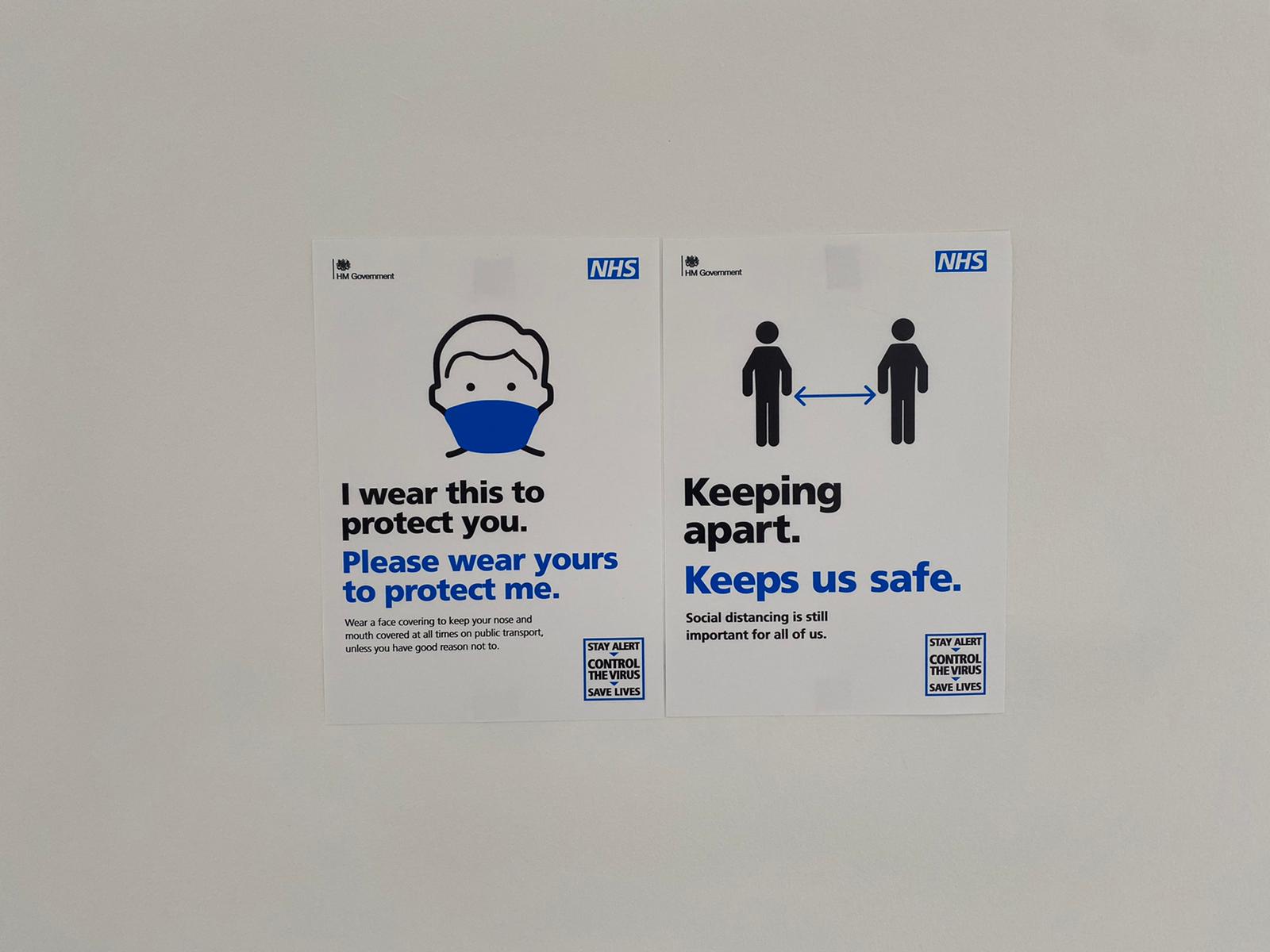 Newdays Pharmacy contacted Globe Print, a preferred supplier to the NHS that has been working with Drytac materials on a wide range of projects throughout the Covid-19 pandemic.
Nick Wintle, Managing Director at Globe Print, explains: "Key to the installation was the tight turnaround time. The vaccination centre was opening on January 23rd and Newdays didn't have sign-off for the graphics until January 20th.
"We wanted to do our bit as well; as this was for a vaccination centre, we did the whole project free of charge – from design and print through to installation of the graphics.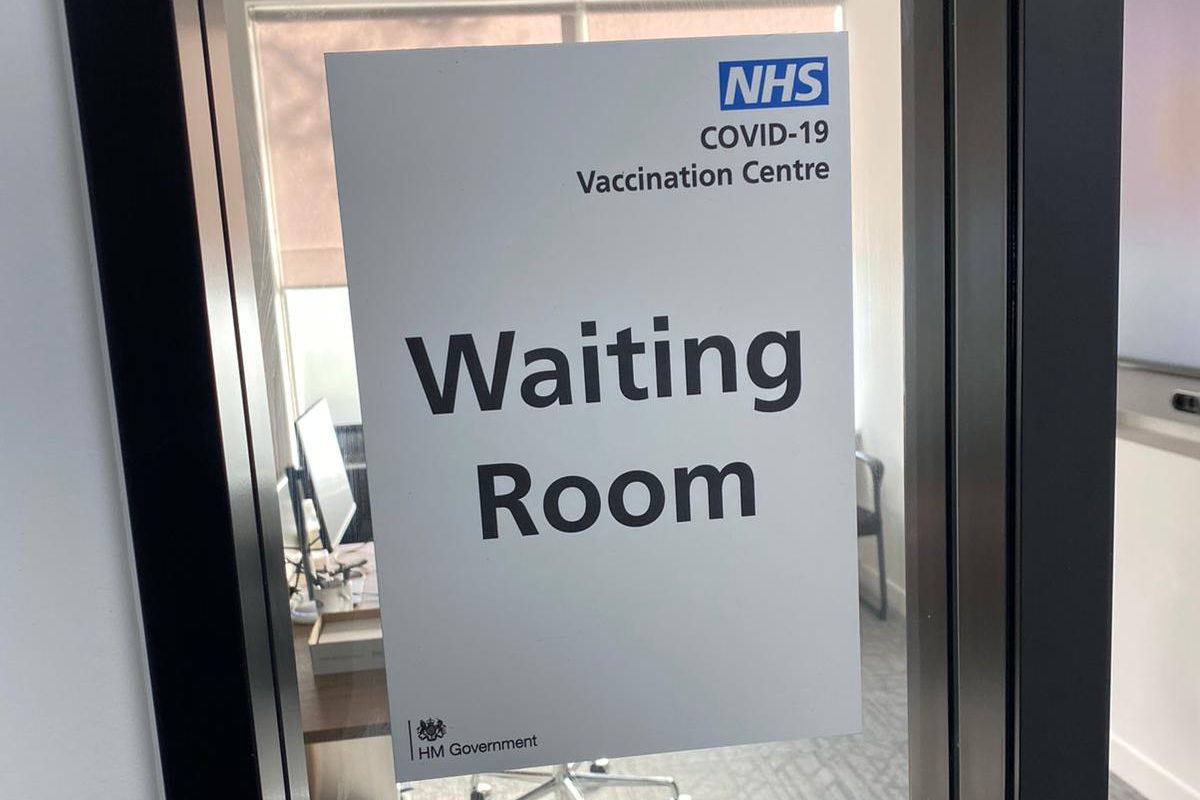 "Having worked with Drytac's films for a long time and on a number of other similar jobs, we were confident that they would perform well."
Globe Print used Drytac Polar Choice Matte, a printable monomeric PVC film, to produce a range of wall graphics and internal signage and the vaccination centre, while internal floor graphics were printed on Drytac SpotOn Floor 200 monomeric PVC non-slip film.
For outdoor floor graphics, Globe Print opted for Drytac Polar StreetFX, a PVC-free, aluminium print media that does not require lamination, while ViziPrint Impress was used for producing graphics for the clear internal wall partitions inside the centre.
Finally, Globe Print used Drytac Protac AMP Film for graphics at 'touch-points' throughout the facility, including doors and handles. Protac AMP is a 150µ textured polyester film that incorporates Microban® Antimicrobial Protection, which provides protection against the spread of microbial contamination.
Globe Print produced all the graphics at its 10,000sq. ft. print room in Marlow, utilising its Roland VG-640, Mimaki UCJV-300 and Agfa M2000 printers.
Olivier Picard, the owner of Newdays Pharmacy, also had high praise for the graphics that were printed on Drytac materials. He said: "Everything is in place now and the printed materials look clean, professional and official."
Globe Print has used Drytac films on a whole host of other jobs related to Covid-19. These include producing an advisory one-way pedestrian system in its home town – a project that comprised 250 temporary outdoor floor decals printed on Drytac Polar Grip graphics vinyl combined with Drytac Interlam Pro Emerytex laminate.
To find out more about Globe Print, please click here.