Vancouver-based Premier Graphics opted for Drytac SpotOn White Matte to carry out an impactful window graphics project for vegan food business The Very Good Food Company.
Premier Graphics was approached by The Very Good Food Company and construction firm Pacific Solutions Contracting in late 2020 to produce window graphics to cover up building work taking place at a retail location in Mount Pleasant, a neighborhood in Vancouver BC.
The project challenged Premier Graphics to create graphics that offered a high impact and high contrast design, but also allowed adequate ambient light to pass into the building to assist with ongoing construction work inside. The graphics also needed to cover window panels measuring 21ft tall.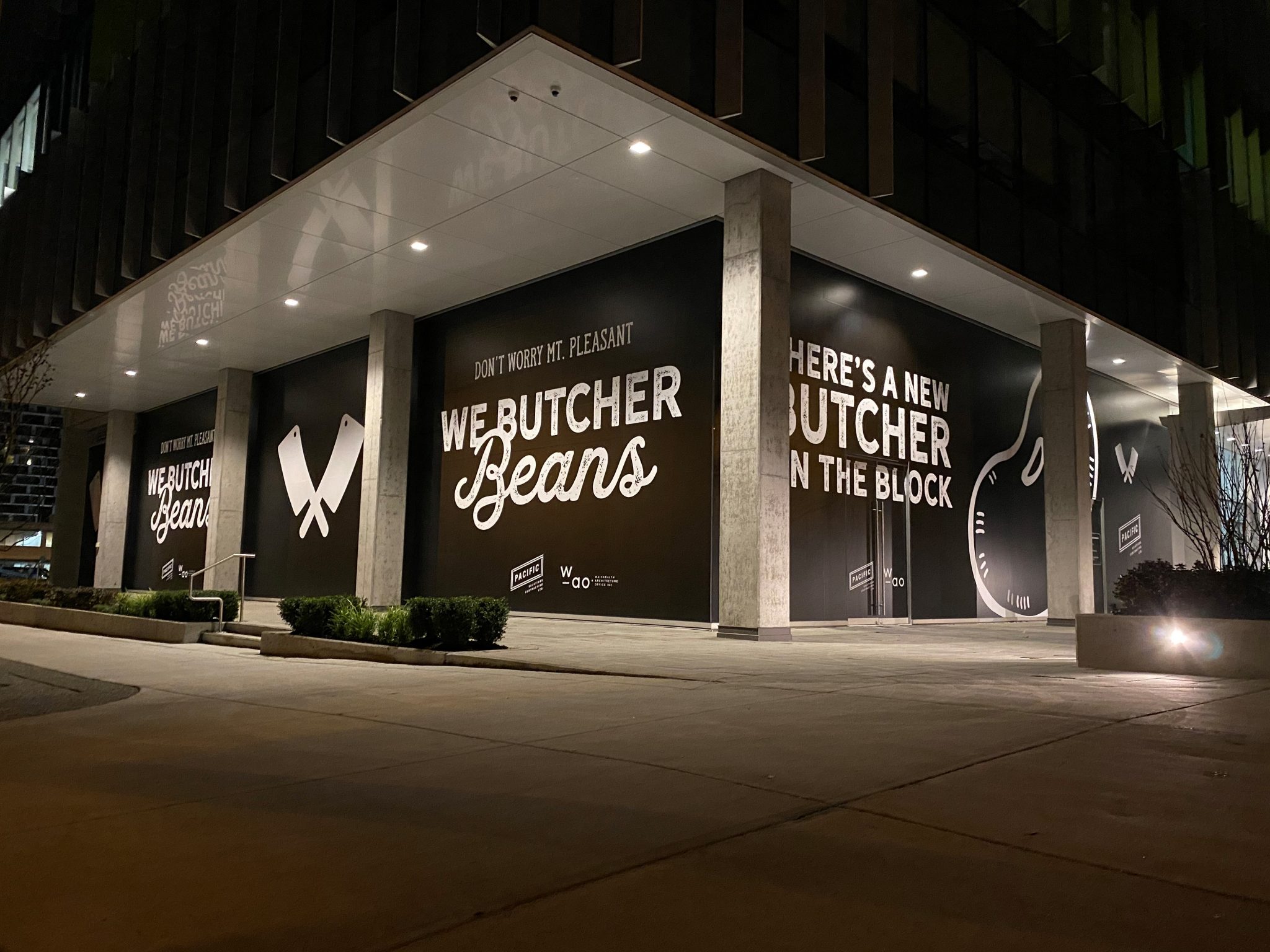 Premier Graphics selected Drytac SpotOn White Matte monomeric PVC film, a solution that is specifically designed for short-term applications such as point-of-purchase retail signage. The film features a 'dot pattern' adhesive that enables easy bubble-free application on a wide variety of smooth interior surfaces, windows, glass and more.
"As our vertical panels of material were so tall, having a material with minimal stretch and good adhesion during cold temperatures on our December install day was crucial for a great final product with minimal seams," Premier Graphics' General Manager Taylor Sellinger says.
"The film met all the challenges we needed it to, and our panel registration was completely accurate, even while working with such long individual panels."
The graphics – which were printed using an HP Latex 365 device – will only remain in place for six months. As such, Sellinger said it was also important that the material could be easily removed without leaving any residue on the windows.
"For the six months the graphics will be installed for, we're confident they will look great the entire time, and remove completely trouble-free when that day comes.
"Our team of six full-time installers are ready to meet any challenge, but SpotOn makes those challenges so much easier to tackle."
Established in 2006, Premier Graphics re-invented itself in 2020 and is now established as a full service graphics production and installation company. The business has plans to expand further in 2021, with a new HP R1000 printer due to be installed at its new production site.
"2020 taught us not to rely too heavily on how things used to be done," adds Sellinger. "In 2021, we've moved into a facility more than twice our previous space and shortly we'll be receiving our new HP R1000 printer, which will open up capabilities never previously available to our in-house production."