Antimicrobial Clear Surface Protection Film with Adhesive
On an unprotected surface, stain and odour causing bacteria can double in number every 20 minutes. SteriTac antimicrobial protection film works continuously to keep it cleaner for longer.
SteriTac antimicrobial technology is embedded into the film during the manufacturing process to help prevent the growth of bacteria, mould and mildew that can cause stains and odours.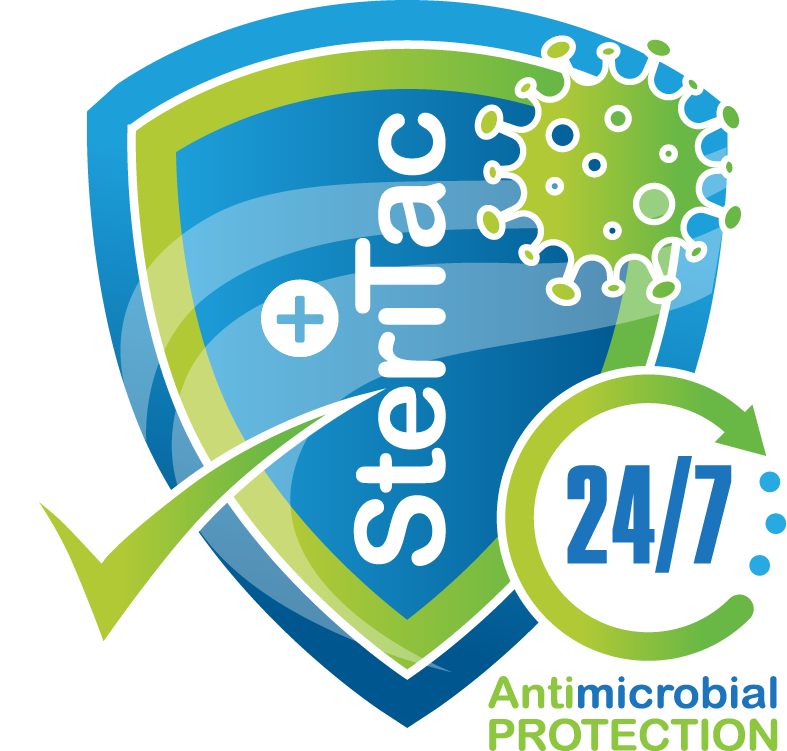 SteriTac film provides 24/7 surface protection for up to 15 years.
Cutting or cleaning the SteriTac film will not affect the antimicrobial properties.
Surfaces with SteriTac are 99.9% cleaner than unprotected surfaces.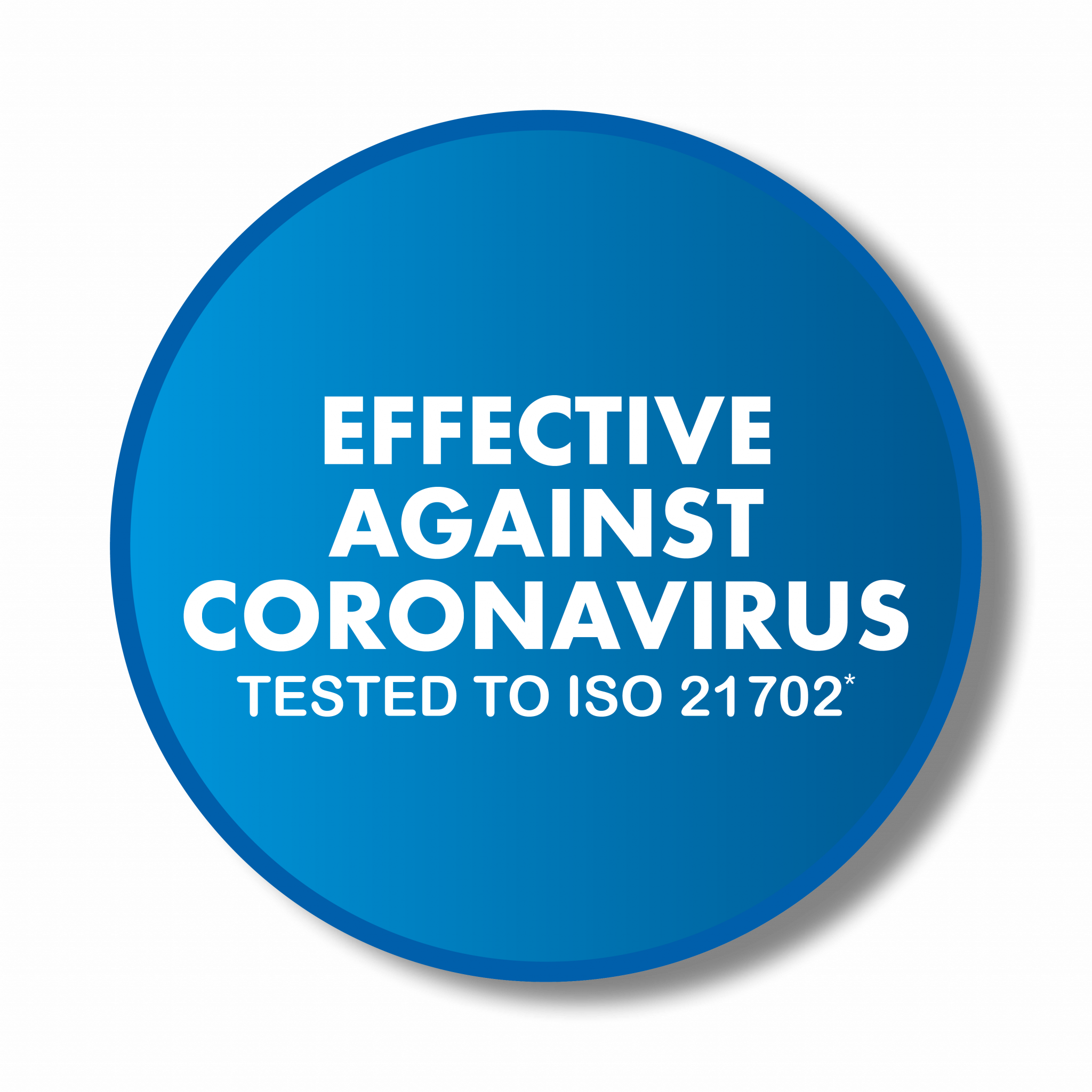 SteriTac antimicrobial surface protection film is now effective against Coronavirus.
Simply stick SteriTac pre-cut A4 sheets to any flat high-touch surfaces to keep your environment protected and cleaner for longer than ever before.
Protection Reimagined: Protect + Provide Peace of Mind with SteriTac
Peel back the release liner. SteriTac can be cut down to size before application.
Position SteriTac into position, lightly press onto surface.
Using a squeegee, apply even pressure starting from the middle going left and right, slowly working your way down to apply the rest.
Make sure that there are no air bubbles forming, if there are bubbles underneath the SteriTac, peel back and reapply..
Manage high-traffic touch surfaces with SteriTac
1. Shared Office Equipment
2. Push Doors
3. Shared Desks
4. Restroom Doors & Stalls
5. Shared Kitchen Appliances
6. Touch Screens
7. Shared Tables
8. Vending Machines
9. Lift/Elevator Buttons
10. Reception Desks
SteriTac film is now available in pre-cut sheets.
10 A4 sheets of clear antimicrobial film with a permanent self-adhesive back.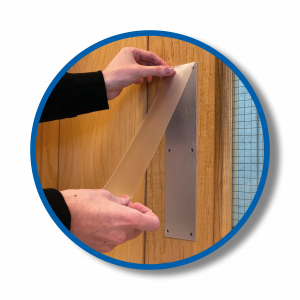 *Antiviral activities of Steritac Protection film surface and non-active surface have been tested under conditions defined by the ISO 21702 (2019) protocol for a contact time of 15 and 60 minutes against Human Coronavirus SARS-CoV-2, changes in

 

environments and locations can provide different results so it is important that hygiene and cleaning regimes remain in place.